A domestic disturbance led police to discover an alleged marijuana grow operation in the house next door, according to Hillsborough County deputies.
When deputies searched the house a week later, they claim they found 283 pounds of marijuana worth $700,000.
According to the Hillsborough County Sheriff's Office, deputies responded to a domestic disturbance at a home on Wilkins Road last Friday. While investigating the disturbance, a deputy claimed he noticed the smell of marijuana coming from the house next door.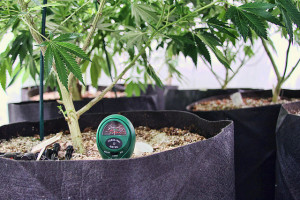 The deputy then alerted the Marijuana Grow House Task Force, and a search warrant was obtained. On Thursday, deputies searched the house and allegedly found the grow operation in a detached garage. Deputies said they seized 15 mature marijuana plants and 39 small marijuana plants.
Deputies found a 27-year-old Tampa man on the property and took him into custody. He is facing charges of cultivation of marijuana, trafficking in marijuana, owning/leasing/renting for purposes of trafficking marijuana, grand theft of electricity and possession of drug paraphernalia.
Marijuana cultivation is a serious offense in Florida. Depending on the quantity of marijuana involved, if you are convicted you could face the prospect of a very lengthy prison sentence. Whatever the specific circumstances of your case, it is important to obtain legal representation as soon as possible.
Owning and operating a marijuana grow house is a very serious offense. There is a potential for serious time behind bars as this charge often arises from marijuana cultivation, possession and distribution charges. When there is one charge, there are likely many other marijuana-related charges as well.
For a free consultation about your case, contact a Florida Drug Crimes Defense Lawyer at Whittel & Melton online or call 813-221-3200. Our Marijuana Cultivation and Grow House Defense Lawyers represent clients accused of drug offenses throughout the Tampa Bay area.