A former Steinbrenner High School band director has been sentenced to four years in prison after pleading guilty to having an unlawful sexual relationship with a student.
The 37-year-old man will also serve 10 years' probation as a sex offender.
He is slated to turn himself into authorities on Monday, February 7 at 10 a.m. at the Orient Road Jail.
The man was arrested in June 2020.
Teachers are placed in trusted positions over young students, and because of this they are held to high standards. When they are accused of violating their positions of authority, things can quickly get messy. Due to the high number of cases of sexual abuse by teachers, counselors, coaches, clergy members, and other people in positions of authority, teachers need to be aware of the potential for accusation to arise regarding a potentially inappropriate teacher-student sexual relationship. Claims of this nature can be damaging to one's career and reputation and lead to criminal charges carrying very severe consequences if a conviction is achieved.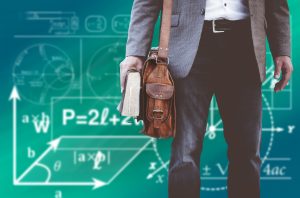 If you are a teacher or another person placed in a position of trust among minors and have been accused of unlawful sex with a student, then you must fight back to protect your future. We believe that you are innocent until proven guilty and we will fight on your side to help prove your innocence.
Our Tampa Sex Crimes Defense Lawyers at Whittel & Melton understand the urgency of your situation, which is why we will work hard to build you a powerful defense strategy. Our hope is to protect you from criminal charges and avoid you being forced to register as a sex offender for the rest of your life and all the challenges that this label brings with it. We also know that you have worked hard for your career and want to protect your status as an educator from being tarnished.
Just mere allegations of impropriety between a teacher and a student can stir up a lot of issues. You could be fired and humiliated AND face serious legal ramifications. Our Tampa Sex Crimes Defense Lawyers at Whittel & Melton want to encourage you to stay the course and not lose hope. By working with us, we can help you make the best decisions for your specific situation and work towards getting the charges against you reduced or dismissed entirely. Continue reading