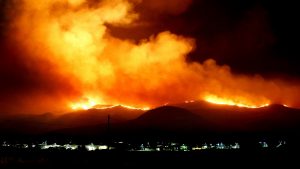 While no one will serve prison time, California utility Pacific Gas and Electric Company was found guilty Tuesday of starting the deadliest fire in California's history that resulted in 84 unnecessary deaths, known as the 2018 Camp Fire. 
The Butte County District Attorney said this verdict is a "historic" one that will serve as a reminder that corporations will be held accountable for negligently endangering human lives. 
The 84 counts involuntary manslaughter the company pleaded guilty to as well as the 1 count of starting the wildfire, is one aspect of how the company is being held responsible for 84 people burning to death.