According to Florida officials, former professional wrestler Tammy "Sunny" Sytch, whose blood alcohol content was four times over the legal limit, killed a 75-year-old man after she crashed her car into his while intoxicated in March of 2022.
Sytch received a sentence of more than 17 years in jail Monday.
In August, Sytch—who was inducted into the WWE Hall of Fame in 2011—pleaded not guilty to accusations of driving while intoxicated, homicide, and other offenses. When she was arrested in Volusia County in March 2022, investigators alleged she had marijuana in her system and an open bottle of vodka in her car.
Monday's sentencing hearing had her facing a maximum sentence of over 25 years in jail. Sytch expressed sadness and guilt for killing the 75-year-old Daytona Beach resident throughout the hearing, according to reports.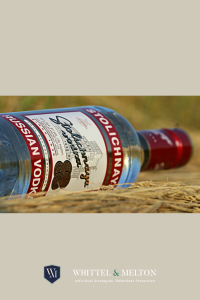 Sytch, 50, had her driver's license revoked after being arrested several times in Pennsylvania for driving under the influence. She did not have a valid driver's license issued in Florida.
A person who has been charged with a DUI more than once is said to have multiple DUIs. In Florida, a DUI allegation that is your third or subsequent offense could be prosecuted as a third-degree felony. A third-degree felony carries harsher penalties, such as lengthier jail or prison terms, high fines, and, in the event of a fourth offense, an indefinite license suspension. In addition, you can be mandated to participate in community service, attend drug rehab, and have an interlock device installed in your car if this is your third or fourth conviction.
The severity of the sanctions may escalate if you were a part of an accident that caused fatalities or major injuries, as this case shows.
What is a Look-Back Period?
The amount of time an offense sits on your record influences what past offenses can be considered if you are convicted of drunk driving again. A judge may conclude that you are a high-risk driver and are more likely to struggle with alcohol abuse if you have a second or subsequent DUI offense within the look-back period.
Florida's look-back period for DUI convictions is five years. This means that prior DUI convictions that are more than five years old are not considered for penalties. However, they may still affect the decision on license suspension.
The look-back period allows courts to consider previous DUI convictions. A driver's prior violations may determine whether the DUI will be punished as a second offense, third offense, a fourth offense, and so on.
If you are found guilty of numerous DUIs during the look-back period, you may face severe consequences such as jail time, a longer license suspension, the usage of an ignition interlock device for a longer period, alcohol treatment classes or programs, felony convictions, and possibly the permanent loss of your driver's license.
Florida's look-back period is considered generous. Other states have instated a 10-year look-back period or consider the lifetime driving record of the accused. It is also of importance to note that a DUI conviction in Florida can remain on your driving record for 75 years. Continue reading