Former NFL player and Tampa Bay Buccaneer tight end Kellen Winslow II has accepted a new plea deal that will placed him behind bars for 14 years for rape, assaul, and other misdemeanor sex crimes, according to the plea agreement entered Friday in San Diego Superior Court.
The new plea deal will replace a previous agreement from his November 2019 case, where he plead guilty to rape and sexual battery charges in order to avoid life behind bars. The previous deal had a sentencing range of 12 to 18 years in prison that would be decided by a judge following a sentencing hearing. 
37-year-old Winslow appeared remotely in a court hearing from jail in San Diego County. He told the judge he would like to agree to 14 years, according to reports. 
The new plea deal also includes a new guilty plea by Winslow who apparently assaulted a female hitchhiker in her mid-50s with the intent to commit rape in March 2018.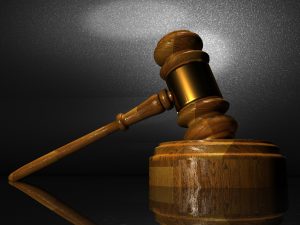 Winslow's sentencing hearing is set for March 3, which is when final judgement will come. 
The jury in Winslow's first trial in the spring of 2019 could not reach a unanimous verdict on all his charges. Winslow was almost sentenced last year under the old deal, but the COVID-19 pandemic delayed Winslow's sentencing scheduled for last March. 
The new plea agreement helps both sides avoid certain risks: the prosecutors avoid Winslow getting a shorter sentence and Winslow avoids a life in prison sentence, a risk associated with another trial. 
All of Winslow's crimes took place in San Diego County. His first trial took place in June 2019 where a jury found him guilty of raping a homeless woman and exposing himself to a woman in his neighborhood in May 2018, as well as making a lewd gesture towards a woman at a gym in February 2019. 
Winslow also admitted guilt in November 2019 to raping an acquaintance while she was unconscious at a party in 2003, when she was 17 and he was 19.
In his new plea deal, he also pleaded guilty to assaulting the hitchhiker with the intent to commit rape.
Winslow has been in jail since March 2019, which will serve towards his 14-year sentence. 
At his first trial in spring 2019, Winslow was convicted by a jury for some of the charges against him.
In June 2019, the jury was unable to reach a unanimous verdict on the other charges against him, which led to a retrial scheduled for November 2019.
If the new jury had convicted him on the remaining counts, he could have faced life in prison. However, Winslow opted to avoid that risk by making a plea agreement. 
Winslow's attorneys previously argued that he suffered from brain injuries from football and a motorcycle accident in 2005, which they said resulted in chronic traumatic encephalopathy (CTE), which is linked to football head trauma. This frontal lobe damage is what his attorney's believe led to changes in his behavior. They estimated he suffered more than 1,000 head injuries over the course of his football career, which ended in 2013. 
A sex crimes conviction is perhaps one of the more devastating convictions a person can face. You could be looking at years behind bars, large fines, and the lifelong requirement to register as a sex offender. This means your name and information will be made available to the public, you will face restrictions on where you can live and work, and you may not be able to visit certain public spaces. This is why you need to get legal help with a sex crimes accusation as soon as possible as your future and freedom are most certainly at stake. Our Florida Criminal Defense Lawyers at Whittel & Melton can help you understand your rights and legal options available to you in regards to the sex crimes charges you are facing. 
Why Do You Need to Hire a Sex Crimes Lawyer?  Continue reading