Bartow, FL – A three-day undercover operation targeting online prostitution ads has resulted in dozens of people being arrested.
The Polk County Sheriff's Office conducted the operation between January 10 and January 13. At the end of the sting, a total of 78 people were arrested, including a porn star and a police recruit.
Of those arrested, 31 have criminal histories, including nine registered felons. Deputies claim that one of those felons has been previously arrested 38 times in the Tampa Bay area.
According to detectives, those arrested for solicitation of prostitution either posted or responded to online advertisements offering sex. Many of those arrested face additional charges, including possession of drugs, aiding and abetting, escape, traffic offenses, battery on a law enforcement officer, violation of probation and failure to register as a sex offender.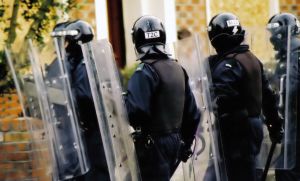 In recent years, law enforcement agents throughout the state of Florida have increased their enforcement of solicitation for prostitution by conducting sting operations using police decoys. In fact, numerous time and resources are poured into undercover prostitution stings in hopes of making a considerable amount of arrests.
The Internet has only helped undercover detectives catch unsuspecting men and women engaging in or soliciting prostitution.
If you were arrested for prostitution anywhere in Florida, in order to receive the best possible outcome for your situation you must consult with a sex crimes defense lawyer immediately. The consequences attached to a prostitution offense can be harsh, even if this is your first arrest. A first-time conviction can result in up to 60 days in county jail. A second conviction can land you in jail for up to one year. A third or subsequent conviction for prostitution can be classified as a third-degree felony, punishable by up to five years in prison. Along with time behind bars, a prostitution conviction can tarnish your good name within the community, wreck your personal relationships and limit future career options.
A Polk County Criminal Defense Attorney at Whittel & Melton can look into your arrest and make sure police followed proper protocols. In these types of cases, there is always the possibility that you were the victim of police misconduct or entrapment, which can be used as a defense against the charges against you. We will advise you of your legal rights and make sure you fully understand the options available to you. We will exhaust every effort available to make sure you receive a successful outcome.

If you have been arrested for prostitution in Bartow, contact a Polk County Criminal Defense Attorney at Whittel & Melton online or call us statewide and toll-free at 866-608-5529. We can begin assisting you with your defense immediately, so contact us today.