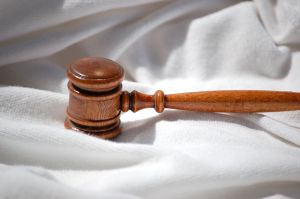 The Florida Supreme Court has vacated the death sentence of a man convicted of first-degree murder in Lake County, ruling that the man's attorneys failed to thoroughly investigate and present that the man has low intelligence, a substance abuse problem and a brain injury suffered as a child.
While the man's murder conviction was unanimously upheld on Thursday, he was ordered a new sentencing hearing by a vote of 5-2.
The man also received two life sentences for kidnapping and sexual battery.
The victim was beaten and stabbed. Her body was found in Sorrento, Florida in a wooded area.
The justices noted that the man's family asked the man's lawyers not to disclose anything bad or embarrassing about him, which is why the vote for a new sentencing hearing was not unanimous.

It is important to understand that even after you are convicted of a crime, you still have options. An appeal or a motion for post-conviction relief could clear your name and keep you from serving an unfair sentence. It is important to act fast in order to best protect your legal rights. There are time constraints placed on how long you have to file an appeal. Whether you need assistance with a criminal appeal in state or federal court, the Florida Post Conviction Relief Attorneys at Whittel & Melton can help.
When an appeal is filed, the appellate court will review your case and determine if your rights were violated in any way that prejudiced your case. It is important to understand that the court will not decide if you are guilty or innocent. Their job is to make sure that the law was followed for the duration of your trial. If an appellate court finds that the law was not followed, then it will make a new ruling, which can include a new sentence, a new trial or possibly a complete dismissal of charges.
When you are faced with the reality of a criminal conviction, the Florida Criminal Appeals Lawyers at Whittel & Melton can help you decide if an appeal is the right answer for you. Remember, an appeal is your only opportunity to reverse the consequences of a conviction. Contact us today online or call us statewide and toll-free at 866-608-5529.