A Seminole County middle school teacher was arrested at his Volusia County home last month on child pornography charges.
The 66-year-old man was arrested by the Volusia County Sheriff's office and the Florida Department of Law Enforcement and charged with multiple counts of child pornography, which was allegedly found on his computer and cell phone.
A Special Agent who heads up FDLE's Cyber High Tech Crimes Task Force claims the man was in possession of photos that featured young girls in lingerie.
This arrest could keep the man out of work for a while. According to reports, the Seminole County School Board has suspended the middle school teacher effective immediately. He has worked for the school board since 2003.
The FDLE is currently looking into whether or not the man had pictures of his own students too.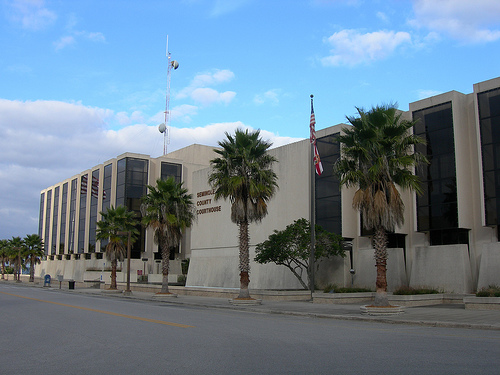 When teachers face sex crimes accusations, the court of public opinion often marks the individual as guilty even if there is very little evidence of any wrongdoing. Unfortunately, charges related to possession of child pornography have the ability to turn everyone against the accused, which can make it difficult to receive a fair trial.
This Sanford teacher could be in for a struggle when it comes to an impartial trial. The school board has already suspended him, and even if the charges against him are eventually dropped, he could still be fired and be forced to find a new job, which might be difficult following sex crimes allegations. While there is no indication that this man has a criminal record or that any complaints were filed against him in the past, if he is convicted of possession of child pornography he will be facing a lengthy prison sentence, be required to register as a sexual offender and deal with the ramifications of a criminal record for the rest of his life. With so much at stake, it is absolutely vital for the man to protect his right to a fair trial and contact a Seminole County Criminal Defense Attorney at Whittel & Melton right away at 866-608-5529.

If you or someone you know is being investigated for or has already been arrested or charged with possession of child pornography in Sanford, Altamonte Springs, Lake Mary, Oviedo or Winter Springs, it is best to contact a Seminole County Criminal Defense Lawyer at Whittel & Melton as soon as possible. Child pornography is a very serious offense, and prosecutors will fight aggressively to obtain a conviction. You must safeguard your future and contact us today online or call 866-608-5529. We can begin assisting you with your criminal case right away, so do not delay.
Photo credit: jimmywayne / Foter / CC BY-NC-ND