A 44-year old Hastings woman was arrested Monday and charged with fraudulent use of personal identification information.
St. Johns County detectives apparently began investigating the woman in March of this year when an Ohio woman reported that her personal information was being used by the woman in St. Johns County.
According to reports, the 44-year-old allegedly accessed the Ohio victim's Social Security number and, between November 2003 and February of this year, obtained credit from six different creditors to open charge accounts and loans amounting to $19,000 using the the victim's personal information.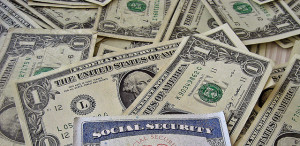 The was booked into the St. Johns County Jail and released a short time later after posting $10,000 bond.
If you have been charged with identity theft or fraud, you should know that there are serious consequences if convicted. In most cases, people charged with credit card fraud, identity theft and other charges relating to identity fraud have no idea about how much trouble they could be in.
Our St. Johns County Criminal Defense Lawyers at Whittel & Melton understand that many good people can make mistakes. One simple mistake does not warrant a state or federal conviction that will haunt you for the rest of your life.
If you face charges of identity theft or any other criminal fraud charge, contact a St. Johns County Criminal Defense Lawyer at Whittel & Melton online or call 866-608-5529. We are committed to your defense and stand ready to begin helping you immediately.