A Broward Sheriff's Office Deputy was arrested for DUI just before Christmas 2020 by the Palm Beach County Sheriff's Office. His 4 door silver 2014 BMW was stopped in Delray Beach after the vehicle was apparently involved in an accident that involved property damage.
The BSO Deputy was booked into the Palm Beach County Jail at 1:03 a.m. and released just two hours later, at 2:42 a.m., according to jail records. 
While the deputy's case was the most high profile, several others were arrested around the same time just before the holidays when DUI arrests started to stack up. In fact, for 2020, PBSO and Delray Beach Police reported much higher rates than normal.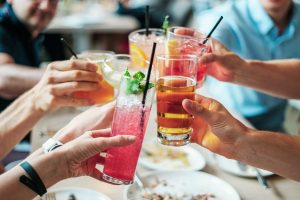 Two women were arrested for DUI on separate occasions around the same time as the deputy. Two other men were arrested on DUI charges in separate incidents as well. 
It is important to be clear that DUI arrests are only accusations and does not mean any of these people arrested are actually guilty of driving under the influence of alcohol or drugs. Innocence or guilt can only be determined in a court of law. 
At the start of 2020, when the COVID-19 pandemic first came to the attention of the U.S., police reported DUI arrests were down. However, as the state of Florida opened up and the holiday season came into full swing, DUI arrests started creeping back up. More people gathering together and the work season slowing down for some, means more time to spend enjoying the company of others often makes people drink a little more than they usually do. While consuming more alcohol than normal is not necessarily a bad thing, it can be if you choose to get behind the wheel of a car. 
Getting arrested for a DUI anytime of the year can put you in a sour mood. Not to mention the costs associated with an arrest. A first-time DUI in Florida can set you back $1,000 in fines alone, this does not cover other court costs, probation fees or attorney fees. You could also have your driver's license suspended anywhere from 6 months up to a year. You could be looking at around $3,500 for a misdemeanor first-time DUI. 
If this is not your first DUI arrest, the costs only go up. A second DUI offense can result in fines of $2,000 and a third or subsequent DUI arrests will be an automatic felony and fines of around $5,000. A judge could also order that an ignition interlock device (IID) or breathalyzer be installed in your car. These machines only allow your car to start if you blow a .0%. They will also require you to breathe into the machine at random times while the vehicle is in motion. These devices are not cheap to have; installation can cost around $150 and the monthly lease and calibration can cost you around $100. Depending on your situation, you may have to have an IID in your car for six months or years. 
Regardless of who you are, it is very important to remember that drinking and driving or operating a car under the influence of drugs of any kind, including prescriptions, is always a bad idea. If you have any alcohol in your system when driving and make any type of error, you can be arrested and charged with DUI even if your blood alcohol concentration is under the legal limit of 0.08%.
It is simply not worth it to take the risk of driving while you have drugs or alcohol in your system. Mistakes happen, and our Palm Beach County DUI Defense Lawyers at Whittel & Melton are here to help you if you are arrested for DUI. You want to make sure you protect your rights right away, so it is best to contact us as soon as possible after your arrest so that we can get started on the best possible defense. You can call us 24/7 at 561-367-8777 for a completely free and confidential consultation.