Two fired Broward Sheriff's deputies surrendered at the federal courthouse Monday where they faced charges alleging they abused their power as law enforcement agents in order to assist Ponzi schemer Scott Rothstein and his allies.
Prosecutors filed federal conspiracy charges against a former 48-year-old  lieutenant from Boca Raton and a former 47-year-old detective from Weston on Friday. They were fired from their positions shortly after their arrests.
Prosecutors claim the former lieutenant accepted $185,000 worth of cash, gifts and other perks from Rothstein. They claim the man sent the former detective "to do his dirty work on the street."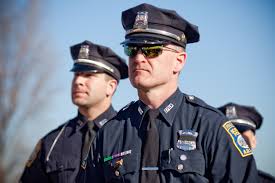 Both men pleaded not guilty to the charges. However, reports indicate that this is a legal technicality since their lawyers and prosecutors said both men have been cooperating and are expected to plead guilty soon.
Following the hearing, both men were released on $250,000 bond each. They surrendered their passports, are not allowed to possess guns, can only travel freely in the area between Fort Pierce and Key West and are strictly prohibited from having any contact with victims or potential witnesses in the case.
Investigators allege that the former lieutenant told the detective to arrest the ex-wife of a lawyer who admitted to helping Rothstein commit fraud on fake drug charges to help the lawyer in a child custody battle.
Court records also indicate that the former lieutenant arranged to have law enforcement run an escort out of town because her boyfriend was threatening to expose her sexual relationship with Rothstein's law partner. He allegedly had officers handcuff the boyfriend and delete any information from the escort's phone that could link her to Rothstein's partner.
Prosecutors also allege that the former lieutenant helped Rothstein load $500,000 in cash and millions of dollars' worth of watches onto a private jet when Rothstein fled from Fort Lauderdale Executive Airport to Morocco in October 2009 when his investment fraud scheme began to unravel.
Prosecutors said in court that the former lieutenant was unaware that Rothstein was fleeing the country at the time.
The former lieutenant is charged with conspiring to commit extortion and violate civil rights. He faces a maximum of five years in federal prison if convicted.
The former detective is charged with conspiring to violate civil rights and faces up to 10 years behind bars.
If you have been charged with a federal conspiracy charge, or if you believe you may be under investigation by law enforcement agents, the sooner you retain legal counsel, the better positioned you will be. A Broward County Criminal Defense Lawyer at Whittel & Melton can help you establish a powerful defense against conspiracy charges at both the state and federal level.
When it comes to conspiracy charges, it is important to understand that even if you did not actually commit a crime you can still be charged. The intended crime does not even have to be carried out for charges to be filed. In fact, in many cases individuals who played no role whatsoever in the criminal scheme, or a very limited role, are charged with conspiracy without warning and face tremendous consequences if convicted.
The federal government invests much time, money and resources into investigating these cases, so if you are indicted on federal charges, your case will be pursued aggressively in court. It is important that you seek the best legal representation for your case so that you can avoid significant sentencing and long-term consequences. To arrange a free consultation to determine how we can help with your situation, please call us today at 561-367-8777 or reach us statewide and toll-free at 866-608-5529, or contact us online.