New Port Richey, FL – Pasco County deputies caught up with a man believed to be a suspect in an armed robbery of an Achieva Federal Credit Union branch just minutes after the robbery occurred on State Road 54.
According to a sheriff's office media release, a man entered the bank branch at 9:58 a.m. on Dec. 20, flashed a gun at the teller and left on foot with an undisclosed amount of cash.
Witnesses claim the man was driving a black Pontiac.
Deputies were able to catch up to the man a short time later and detained him for questioning.
Armed robbery is a very serious crime to be charged with, as the consequences of a conviction are quite harsh. Because armed robbery carries the potential to harm others, you will likely face maximum penalties if convicted in a court of law. When a person uses a weapon to commit a robbery, despite whether or not it is used, police, prosecutors and judges are quick to conclude that the accused intended to use that weapon.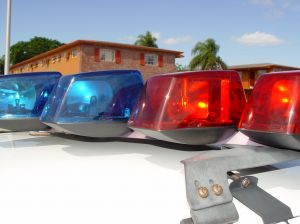 In the state of Florida, armed robbery can be filed in one of two ways:
1. Strong Armed Robbery: a robbery involving the use of threats, force or violence. This charge is classified as a second-degree felony, carrying potential consequences of up to 15 years in state prison.
2. Armed Robbery: a robbery involving the use of a deadly weapon. Armed robbery is a first-degree felony, punishable by 30 years in prison.