As the new school year begins, it is important to be aware of sextortion and to monitor children's social media activity.
According to Florida Attorney General Ashley Moody, sextortion and child pornography may be related to human trafficking, and anyone from anywhere can pose as your child's friend on social media sites.
According to the attorney general's office, a 45-year-old man from North Port, Florida, was recently given a 13-year prison term for claiming to be a teenage female in order to target a young boy in New Jersey on two social networking platforms.
The individual allegedly targeted the victim on the social video game apps Discord and Roblox, both of which are marketed to children.
The man allegedly lured the child into sending nude images by providing him an electronic gift card, according to Moody's office.
He then allegedly blackmailed the child into performing and uploading films of obscene sexual practices, threatening to publish the naked images if he did not comply.
Investigators allegedly discovered other messages connected to the man's social media accounts, along with photographs of child sex abuse.
According to reports, the man pleaded guilty to eight offenses and received a 13-year prison sentence, followed by 15 years of sex-offender probation upon his release.
Moody has also created an online safety toolkit to help parents explain Internet safety.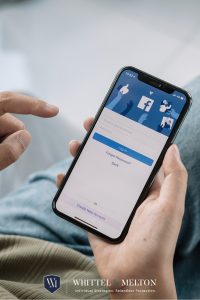 A Sextortion Scam: How Does It Begin and Operate?
Online sextortion is a growing problem that could happen to anyone, regardless of their age. It is critical to teach your child how to spot a potential sextortion scam and how to respond if it occurs to them.
Anyplace where individuals interact and communicate is susceptible to sextortion, including:
Messaging apps like WhatsApp, Google Chat, and Skype
Email or text messages
Dating apps, like Hinge and Tinder
Chat-based video games, like Fortnite, Roblox, Discord, and Minecraft
Social media sites, like Facebook, Instagram, or Snapchat
The scammer may pose as another child or adolescent. After gaining the trust of their young victim, they request compromising images or videos. In other situations, the scammer threatens the child when they first interact by claiming they already have compromising images or footage of the child.
In either case, the sextortionist demands more images from the victim or makes some other demand before threatening to divulge the private information.
Here are a few tips for parents to follow to keep children safe online:
Pay attention to a child's online activity
Make social media profiles private for kids
Prevent children from changing or using a phony date of birth to access websites that permit interactions with older people
Explain that internet profiles can be edited to appear as someone else
Make it clear that once something is posted on the internet, it will stay visible forever
Teach kids how to ask for help, regardless of how bad the situation appears