A Clay County man who is already a registered sex offender is now back behind bars after authorities allege he attempted to sexually assault a minor.
The 58-year-old man has been jailed after allegedly attempting to contact the child through his cellphone and trying to entice the victim into sex acts, according to police.
Police said they obtained permission from the alleged victim to contact the man pretending to be the child.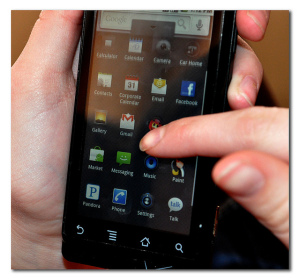 The Sheriff's Office also claims that at one point, the man met with the minor and tried to force his hands down his pants and touch him sexually.
The man was arrested for soliciting a child for unlawful sexual conduct using computer services or devices and attempted sexual battery and is being held on a $300,009 bond.
Currently, every state in the U.S. has a sex offender registration law on its books. While sex offender registration laws differ from state to state, every state requires that identifying information about a person convicted of sexual offense be given to state and local police departments. This information usually includes the following:
Legal name and all Aliases
Residence, Work and School Addresses
Palm Prints and Fingerprints
Physical Description along with Identifying Features, like a visible birthmark or tattoo.
Description of the Offense and Date of the Conviction
Description of where the Crime Occurred
Current Photograph
Copy of a Driver's License, License Plate Number as well as a Description of all Vehicles Owned.
Person's Social Security Number and Date of Birth
All Email Addressed, Online Screen Names, Social Network Handles or all other Online Identities Used
The local law enforcement agency where the registered sex offender resides must make the offender's registration information available to the public, and post identifying information about the offender on a website that contains a nationwide sex offender database.
A conviction for  a sex crime is quite serious due to the fact that being forced to register as a sex offender provides you with very little privacy. As a registered sex offender, you could easily be accused of new sexual offenses and regardless of your innocence, police will pursue these allegations to the fullest extent. If you are a registered sex offender that is facing new charges, you must enlist the help of a criminal defense lawyer right away. A Clay County Sex Crimes Defense Lawyer at Whittel & Melton can help you understand what to expect and provide you with the best possible defense strategy. For a free consultation, please call us today at 866-608-5529 or contact us online.