According to the Marion County Sheriff's Office, police arrested an Ocala man Friday morning on 20 counts of possession of child pornography.
The 51-year-old man turned himself in at the Marion County Jail and was booked in at 10:45 a.m., according to the Sheriff's Office.
He declined to speak with detectives.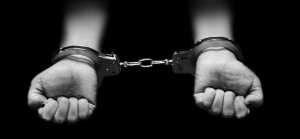 The police began investigating the case after a tip from the National Center for Missing and Exploited Children and the North Florida Internet Crimes Against Children Task Force.
Police believe the man possessed child pornography and had transmitted it through his email for several years, according to a Sheriff's Office news release.
On Tuesday, authorities executed a search warrant at the man's home where they seized several computers and cellphones containing "hundreds of child pornography images."
The man was being held at the Marion County Jail on Friday in lieu of $200,000 bond.
Whether you are accused of possessing child pornography or producing it, understand that any charges related to child pornography are grave and require a strong criminal defense. Regardless of whether you have been caught in a situation that just looks bad at first glance or if there was actual pornography found on your computer, a Florida Sex Crimes Defense Lawyer can provide you the thorough and aggressive defense you need.
Many child porn cases involve online peer-to-peer file sharing networks where the material in question is mistakenly downloaded. These images can even become embedded in with other files being downloaded, which can later be traced back to you.
If you suspect you are under investigation or have been caught with this material and have been arrested and/or charged with child pornography, the best thing you can do to protect yourself is to invoke your rights to remain silent and then contact an Ocala Sex Crimes Lawyer at Whittel & Melton as quickly as possible. Your initial consultation is free, call us today at 352-369-5334 or contact us online.