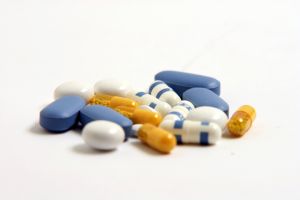 New Port Richey, Florida – Last November, two men accused of running two prescription drug rings were arrested after a two-year investigation allegedly revealed the men and their suspected crews had shipped tens of thousands of oxycodone pills from Florida to Tennessee and Kentucky.
On Friday, U.S. Attorney Robert E. O'Neill announced the unsealing of two federal indictments charging 31 suspected crew members with conspiring to possess oxycodone with intent to distribute. If convicted, each suspect could face up to 20 years in prison.
As of Friday afternoon, nearly 20 of the suspects were in custody.
The case has been investigated by the Pasco County Sheriff's Office and the Drug Enforcement Administration. Authorities claim many of the suspects are addicts.
The suspects indicted are accused of obtaining the pills by doctor shopping and paying others for their pills.
According to DEA agents, oxycodone can be bought in Florida on the street for $10, but in Tennessee and Kentucky the pills can sell for $25-$35 a pill.
The Sheriff's Office apparently expects more arrests to be made.
Oxycodone crimes have become an increasing problem in Florida. Due to this, police have amped up their efforts to aggressively investigate those suspected of dealing in Oxycodone. Prosecutors take all Oxycodone offenses, including possession, trafficking and possession with intent to distribute quite seriously. In fact, the state of Florida has some of the toughest Oxycodone laws in the United States. It is a second-degree felony in Florida to sell, manufacture or deliver Oxycodone.
Oxycodone is a highly addictive painkiller, and its active ingredient is found in many prescription pain medications such as OxyContin and Roxicodone. Unfortunately, many people become addicted to Oxycodone after being prescribed the drug by a doctor following an accident or injury. After becoming addicted to these painkillers, addicts may facilitate their need for the drug by doctor shopping, forging prescriptions or finding alternative ways to acquire a large amount of pills. Because Oxycodone sells for a high amount on the streets, many people now sell the drug to support their own habit as well as to make a profit. These actions can result in severe state and federal charges carrying significant criminal consequences.
To give yourself the best chance at beating an Oxycodone charge, it is best to not admit any facts about your involvement with the drugs in question to police, prosecutors, court officials or friends and family members. There are many defense options available that may result in charges being dismissed or greatly reduced, so do not give up or plead guilty before fully exploring any and all possibilities. A plea agreement may also be available to you that can keep you out of prison and keep your record clean in exchange for drug rehabilitation, counseling or community service.

If you or someone you love has been charged with a felony drug crime in Pasco County, or anywhere in the state of Florida, contact the Florida Drug Crimes Defense Lawyers at Whittel & Melton online or call our Pasco County office at 727-847-2299 or reach us statewide and toll-free at 1-866-608-5LAW (5529).