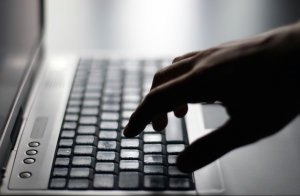 A Canadian judge declared a mistrial Wednesday morning in the first-degree murder trial of a man accused of killing his ex-girlfriend due to comments posted by one of the juror's on a Facebook site.
The man's family apparently visited some Facebook pages after the 12-person jury was selected and cross-referenced the names of the jurors with comments made on the sites.
They discovered that juror No. 12 was a member of a group that disliked the suspect and had posted comments on the site.
The family immediately alerted the Crown about the juror's social media history.
The judge claims he had no choice but to declare a mistrial, seeing that the woman could have tainted the rest of the jury.
The misuse of social media outlets such as Twitter and Facebook by jurors during trials can lead to the overturning of court rulings, convictions and as this case shows, mistrials. Using social media sites has become an everyday task to many people, and continued use during a trial can be very tempting to jurors. With most people owning smartphones, it's even easier now for jurors to violate the rules of banning them from chatting about the trial. It's hard to control the use of smartphones as jurors are free to use these devices once outside the courtroom.
According to a Pew Research Center survey, nearly 66 percent of adult Internet users use social median platforms. The increasing popularity of sites like Facebook and Twitter make it extremely hard to regulate a juror's conduct via social media sites during a trial. Social media use by jurors has become a more recent problem and attorneys and judges are wrestling with how to deal with the problem as well as how to stop it from happening in the future.
Florida is one of 20 states that explicitly instruct jurors to steer clear of newspaper and television reports on the case, as well as stay away from social media outlets like Twitter, Facebook, Google and e-mail. Jurors are expected to decide the outcome of a case based solely on the facts presented at trial. In fact, courts can hand out harsh punishments to jurors caught using social media sites during a trial. Recently, a Florida court held a juror in contempt and sentenced him to three days in jail after he apparently used Facebook to 'friend' a defendant in a personal injury case.

Due to the fact there is no longer a guarantee that juror pools will be insulated from biased and inaccurate information readily available on social media sites, it is ever so important to retain a criminal defense lawyer that can keep an eye out for juror misbehavior. The Florida Criminal Defense Lawyers at Whittel & Melton understand that the media does not always operate under the notion that a person is innocent until proven guilty. We understand the issues associated with jurors using social media and can monitor any unfairness within the criminal justice system.
If you or someone you love has been arrested and charged with a crime in the state of Florida, contact the Florida Criminal Defense Lawyers at Whittel & Melton online or call us statewide and toll-free at 1-866-608-5LAW (5529).