A Bunnell police officer was arrested last week after the Florida Department of Law Enforcement accused him of soliciting teenage boys online.
The 30-year-old Palm Coast man was arrested Mar. 25 on two counts of computer pornography and child exploitation, and one count of criminal use of personal identification information.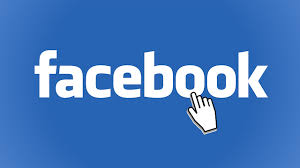 The FDLE said they began investigating the man in December 2013 after receiving complaints regarding his behavior. Investigators claim the man created a fraudulent Facebook account posing as a teenage girl and used the account to solicit teenage boys. FDLE alleges the conversations turned sexual when the man requested sexual photos from the teens.
Reports indicate the man was arrested at Bunnell City Hall by deputies from the Flagler County Sheriff's Office. He was booked into the Flagler County Jail with bail set at $125,000.
He posted bond later that night and was released.
Bunnell police said the man has been suspended without pay.
Sex offenses involving juveniles are punished harshly in Flagler County and throughout the state of Florida. In fact, Florida has some of the harshest sentences for sex offenders in the nation, and penalties often include any number of years up to life in prison, considerable fines and other strict consequences. For most, being forced to register as a sexual offender is the most detrimental penalty of all. Registered sex offenders face many struggles as this can not only ruin careers and reputations, but restrict where they can work and even live.
Charges involving soliciting a minor can be complex due to the fact that law enforcement agents usually dedicate many hours to these investigations in order to develop a strong case before charging the suspect. Despite the evidence stacked against you, a Flagler County Criminal Defense Lawyer at Whittel & Melton will review every detail of your case to ensure that the police did not violate your Fourth Amendment rights against illegal search and seizure. We can make sure you are aware of all of your options, including the possibility of reduced charges, a plea bargain, a trial or a guilty plea. Every scenario has its positives and negatives, but we can help you decide which option best suits your unique situation. Our only goal is to achieve a successful outcome on your behalf.
If you have been charged with soliciting a minor online, let us help you. To schedule a free consultation with a Flagler County Criminal Lawyer at Whittel & Melton, please call us today statewide and toll-free at 866-608-5529 or contact us online.