A St. Lucie County high school teacher has been arrested and charged with six counts of lewd and lascivious conduct involving six teen victims.
St. Lucie County Sheriff's deputies investigated the 68-year-old for several weeks and arrested the man on March 18. He was booked into the Indian River County jail with bail set at $600,000.
The alleged illegal activity took place during the current school year and apparently involved victims ranging in age from 14 to 15, according to investigators.
According to the arrest report, the man's conduct "went well beyond a causal or friendly contact and was for a lewd and lascivious purpose."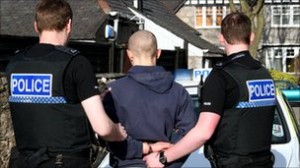 Police also claim that the man said to at least one victim that he "can't wait until you're 18. Actually, we're doing it sooner."
Investigators alleged they located a mirror "affixed to the underside of the suspect's desk," according to the arrest report.
If you are a teacher that has been accused of a sex crime involving a student or students, it is important to act quickly and retain a sex crimes defense lawyer as soon as possible. While the media and the general public tend to side with the alleged victims in sex crimes cases, what happens in the court room is an entirely different story. A St. Lucie County Sex Crimes Defense Attorney at Whittel & Melton can help you fight back against false sex crimes charges so that you can get back to your life and your career as soon as possible.
False allegations of sexual misconduct with students can ruin your career in an instant. Once an accusation has been made, it is likely that you will be placed on suspension from your position pending an investigation. Our St. Lucie County Sex Crimes Defense Lawyers at Whittel & Melton can help you establish a strong defense against whatever charges you are up against and assist with any administration or disciplinary hearings that you may face.
If you are an educator who has been accused of behaving inappropriately with a student, please do not delay and contact our law firm today to learn more about your options. We offer free consultations, so you have nothing to lose. Contact us online or call us today at 561-367-8777 or reach us statewide and toll-free at 866-608-5529.