Two Floridians were caught hiding crack pipes in their bodies last month after police arrested a man and woman in two separate incidents, according to authorities with the St. Lucie County Sheriff's Office and the Indian River County Sheriff's Office.
On Aug. 16, a 46-year-old man was arrested after he allegedly swallowed a crack pipe. Fort Pierce police claim jail X-rays confirm the allegations. The man had previously been arrested for possession of crack cocaine on Aug. 1.
Authorities claim that when they confronted the man, he attempted to throw something under a car and then tried hiding something underneath his hat. Police confiscated what was in his hat, which according to the arrest report, tested positive for crack cocaine.
The man was arrested and taken to the St. Lucie County jail. He apparently told authorities he was not hiding any illicit drugs on his person.
However, the police report states that an X-ray showed a crack pipe lodged in the man's stomach horizontally. The man was taken to the hospital to have the pipe removed.
It is unknown at this time whether or not the man has enlisted the help of an attorney. It should be noted that prosecutors in St. Lucie County take drug charges quite seriously. It is a crime to be in possession of any illegal controlled substances such as cocaine, marijuana, LSD, heroin and methamphetamine. Drug possession laws vary based upon the type of drug and the amount found on the person. Being found in possession of small amounts of a drug may result in "simple" possession charges, whereas being found in possession of large quantities can lead to charges related to drugs sales and distribution.
If you or someone you care for has been arrested on drug charges in Fort Pierce, Port St. Lucie, the Village of St. Lucie or the surrounding area, a St. Lucie County Criminal Defense Attorney at Whittel & Melton can possibly help you avoid a conviction. For a free consultation, contact us today online or call 561-367-8777 to discuss your charges.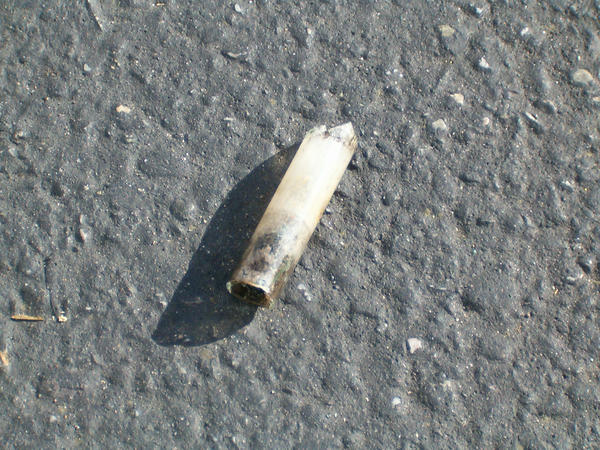 In a separate incident on Aug. 14, jail officials conducting a strip search of a Vero Beach woman apparently found a cocaine pipe hidden in the woman's vagina, according to the Indian River County Sheriff's Office.
The 30-year-old was arrested after officers responded to a trespassing complaint at a local Walgreens.
She allegedly told officers she did not have any drugs on her person, but authorities
claim the strip search showed otherwise.
It is not immediately clear if the woman has an attorney. However, it is important to note that Florida drug possession laws also prohibit possessing drug paraphernalia such as crack pipes, syringes and even bongs. This crime can be charged on its own, but usually accompanies other drug possession or drug sale charges. Drug paraphernalia is classified as anything that can be used to help inject, ingest or inhale an illegal drug into the body. In Florida, possession of drug paraphernalia is a first-degree misdemeanor. Even though this crime is not a felony offense, it still carries very serious ramifications, including up to one year in jail and a fine up to $1,000. Additionally, the stigma attached to a conviction of this nature can follow you around for the rest of your life making it difficult to find suitable employment and housing.
If you have been charged with a drug crime in Vero Beach, Sebastian, Fellsmere, Indian River Shores or the surrounding areas, an Indian River County Criminal Defense Lawyer at Whittel & Melton can help. Contact us today online or call 561-367-8777 to schedule a meeting for a free case evaluation.

Any type of drug charge usually involves complex legal issues. However, just because you have been accused of a drug crime does not mean your case is hopeless. Depending on the facts of your case, there may be options available to you so that you can escape a conviction and the consequences that come along with it. If you or a loved one has been charged with a drug crime, please contact us online or call us locally at 561-367-8777 or reach us statewide and toll-free at 866-608-5529.