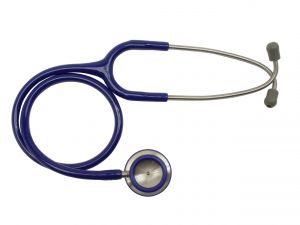 The trial of an 18-year-old teen accused of impersonating a physician assistant and four counts of practicing medicine without a license is scheduled to commence Tuesday in Florida.
The teen was 17 at the time he allegedly worked at the Osceola Regional Medical Center in the emergency room, changing bandages, handling IVs and helping to conduct exams.
Following his arrest, the teen apparently told police that he performed CPR on a patient suffering from a drug overdose.
The teen went to the hospital in August 2011 to obtain a badge for his job as a clerk at a doctor's office across the street. However, someone messed up the paperwork and the teen was somehow put in the system as a physician assistant.
An Osceola County Circuit Court Judge anticipates the trial to last three days.
The teen has entered a plea of not guilty to the charges and has sought to get his confession thrown out of court.
He was arrested in September 2011 and was released on bail.
He was arrested again in January of this year for impersonating a police officer.
If you are suspected of practicing medicine without a license in Florida, you could face up to five years in prison and a fine of up to $5,000 per count. Criminal charges for practicing medicine without a license usually occur from partaking in any of the following activities:
• Prescribing medication without actually possessing the proper license to do so
• Using any abbreviations that may imply a person is a licensed professional, such
as M.D. or D.O.
• Medically diagnosing a patient
• Delivering any form of medical treatment to someone without holding a valid medical license
• Providing medical examinations, although lacking the appropriate medical license to be able to legally do so

In the state of Florida, medical procedures can only be conducted by licensed professionals. Anyone that impersonates a doctor or attempts to practice medicine without a license may face a number of criminal consequences, which depending on the circumstances, may result in civil lawsuits. Whether you have been charged with a state or federal offense, the choices you make at the beginning of your case can greatly impact how it plays out, especially your choice of a criminal defense attorney. As former prosecutors and trial attorneys, the Florida Criminal Defense Lawyers at Whittel & Melton will do everything in our grasp to defend your rights and achieve the best possible outcome for the unique charges you face.
If you have been accused of impersonating doctor or any other licensed professional in the state of Florida, contact the Florida Criminal Defense Lawyers at Whittel & Melton online or call us statewide and toll-free at 1-866-608-5LAW (5529).