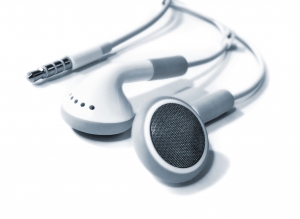 A New Hampshire woman was arrested four times in 26 hours last week for playing loud AC/DC and Guns N' Roses music and allegedly throwing a frying pan at her nephew.
Police claim they first visited the woman's home last Tuesday and warned her to turn down the music. An hour later police arrested her because the loud music was apparently still playing.
The 53-year-old woman was released on $500 personal recognizance bail, but was arrested a second time just five hours later because of additional reports of loud music.
She was released on $1,000 bail.
Four hours later she was arrested for a third time after another loud music complaint. She was released later on $10,000 bond.
Police claim the woman was blaring AC/DC's "Highway to Hell" as well as music by the group Guns N' Roses when they arrived at the woman's home the first four times.
Police visited the woman's home a final time for a report of a domestic disturbance.
The woman's nephew apparently told police the woman threw a frying pan at his head when he attempted to remove some of his belongings from her home.
She was arrested a fourth time, and a judge ordered her to undergo a mental health evaluation. Upon completion of this, the judge said she will be released to home confinement with electronic monitoring.
The judge also suggested the woman should invest in headphones. She is due back in court on Oct. 15.
If a judge believes a person accused of committing a crime, or as this case shows, several crimes, may be unable or unfit to stand trial, he or she may order the defendant to undergo a mental competency evaluation. Mental health experts, such as psychologists, social workers and psychiatrists will evaluate the defendant through a variety of methods in order to answer any questions brought forth by the judge as well as prosecuting and defense lawyers. If the tests results are sufficient, the defendant will either be deemed able to stand trial or will receive proper mental health treatment.
Mental health evaluations are used to appropriately determine if a defendant is in fact capable of assisting in his or her defense and to ensure that court proceedings do not violate the defendant's civil rights. Those accused of crimes are expected to make decisions about entering innocent or guilty pleas, waiving their right to legal counsel or waiving their constitutional rights. However, if the accused is mentally ill or disable and cannot make these important decisions, the court must be aware of these conditions so the defendant's rights are not violated. If the findings of a mental health evaluation reveal that a defendant is incompetent, the accused can be admitted to an institution immediately to begin receiving proper treatment.

The Florida Criminal Defense Lawyers at Whittel & Melton has the staff, experience and legal means needed to effectively manage these types of cases. Not only do we understand mental illness, but we are familiar with the facilities located throughout Florida that can address and treat those suffering.
If someone you love has been arrested or charged with a crime that you believe was due to a mental illness, contact the Florida Criminal Defense Lawyers at Whittel & Melton online or call us statewide and toll-free at 1-866-608-5LAW (5529).