Disney Channel star Billy Unger was arrested over the weekend on suspicion of drunk driving after he was stopped in his Nissan Altima on Pacific Coast Highway, according to authorities.
Unger is best known for his role on the Disney sitcom "Lab Rats."  He was reportedly going 65 mph in a 45 mph zone on PCH around 12:10 a.m. Saturday when he was pulled over near Las Tunas Beach, according to the Los Angeles County Sheriff's Office.
The arresting officer approached the 18-year-old actor's Altima and claims he could immediately smell the odor of alcohol.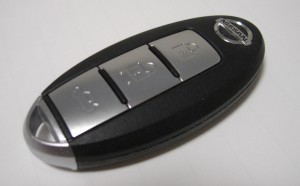 The officer also alleges that Unger's eyes were bloodshot and watery.
Unger's blood alcohol level was reportedly 0.08, right at the legal limit for an adult, and he allegedly did not pass a sobriety test. He was immediately arrested for suspicion of drunk driving.
Unger was later issued a citation and released on his own recognizance, which is standard procedure in DUI cases.
The detective did mention that Unger was very cooperative.
Unger issued the following statement Monday on Twitter:
"As I move forward responsibly in this matter, I simply ask the public, and more importantly my fans, to reserve judgment and allow the opportunity for me to address this issue properly through the legal system."
When a driver under the age of 21 is pulled over for suspicion of driving under the influence of alcohol in Florida, they can be charged with DUI if their blood alcohol content is .02 percent or higher. While the legal limit for driving for those over the age of 21 is .08 percent, Florida has a strict zero tolerance policy for underage drivers that choose to get behind the wheel of a car after drinking.
If you are charged with underage drinking and driving, you face a license suspension. For any underage driver that submits to a breath test and blows a .02 or higher, their driver's license will be suspended for six months with a 30 day hard suspension following a first time DUI arrest. This means that the driver cannot drive anywhere for any reason for those 30 days. Following the hard suspension period, the driver may be able to obtain a hardship license for "business purposes only" or for "employment purposes only." Now, if the underage driver refuses to submit to a breath, blood or urine test then their driver's license will be suspended for one year with a 90 day hard suspension.
Additionally, if you are arrested for underage drinking and driving and your blood alcohol content was .05 percent or higher then you must complete a DUI program.
No one wants to have their driver's license suspended. If you or your son or daughter has been arrested for DUI in Florida, a Florida Underage DUI Defense Lawyer at Whittel & Melton may be able to have these charges reduced or dropped. For a free initial consultation to learn more about what we can do to help you, please call us today at 866-608-5529 or contact us online.