Former NBA All-Star Mookie Blaylock, facing charges of driving on a suspended license and failure to maintain his lane in a Friday head-on crash in suburban Atlanta, has now been charged with vehicular homicide.
Authorities claim that Blaylock, 46, was driving an SUV that crossed the center line of Tara Boulevard, about 20 miles south of downtown Atlanta, when he struck a van. A 43-year-old female passenger of that van died from her injuries hours later. The woman's husband, who was also riding in the van, was treated for his injuries at a hospital and released later.
Following the crash, Blaylock was placed on life support at the hospital, but his condition has since been upgraded. According to an Atlanta Medical Center spokeswoman, as of Monday, Blaylock was in fair condition.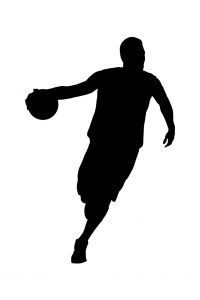 Officials said that Blaylock was also wanted in Spalding County on charges of failure to appear in court, DUI and drug possession.
Police are currently investigating the cause of the crash, but do not believe alcohol played a factor.
Blaylock allegedly told investigators that he blacked out right before the crash. Authorities are currently looking into his medical history.
More than 6 million motor vehicle accidents occur annually across the United States. Sadly, a great number of these accidents result in the death of drivers, passengers and pedestrians. If you were behind the wheel of a car that caused a tragic collision, you are most likely facing immense stress over your own injuries, but a vehicular manslaughter charged can quickly pile on more tension to your current situation.

In the state of Florida, vehicular homicide and vehicular manslaughter are terms that are used interchangeably. Both carry the strong possibility of significant jail or prison time as well as hefty fines and are defined as causing the death of another person through negligent, reckless or dangerous driving. If you suspect you will be charged with vehicular manslaughter, you should contact a Florida Vehicular Manslaughter Defense Lawyer at Whittel & Melton to discuss your legal options. By acting fast, you will increase your chances of receiving a favorable outcome for your case.
Vehicular homicide charges are taken especially serious in Florida, especially if law enforcement suspect's alcohol played a role in the collision. Vehicular homicide can be charged as a misdemeanor or felony, depending on the circumstances surrounding the accident. If you have been charged with vehicular homicide anywhere in Florida, you must protect your rights and contact a Criminal Defense Attorney at Whittel & Melton as soon as possible. It is important for you to understand just what is at stake and how a conviction can seriously impact your life forever. We can make sure you understand the charges you are up against and the defense options available. Contact us today online or call us statewide and toll-free at 866-608-5529 for a free legal review of your case.