A Hillsborough County teacher resigned Wednesday after he was arrested on child pornography charges.
The 68-year-old resigned from his position with the school district following his arrest,  according to a Hillsborough County School District spokeswoman.
Tampa police claim they started the investigation against the man after an iPod with "questionable" images surfaced. School security was unable to track down who the iPod belonged to.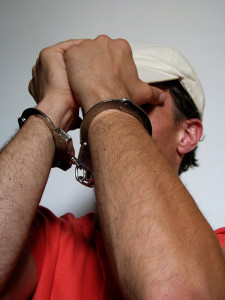 Officers were called to the scene and obtained a search warrant for the device, then allegedly discovered several hundred images of young boys on the iPod.
The iPod was eventually tracked to the man's IP address, according to detectives. His home was searched on Wednesday morning.
Police said the man admitted that the iPod belonged to him. He arrested and is facing seven counts of child pornography.
The man had been with the district since 1980, and for the last four years worked as a peer evaluator, giving teachers tips on what they could do better. He was not in direct contact with students while in that position.
The investigation is ongoing, according to police.
People tend to think that that their activities on the internet or on their cell phones, tablets, iPads and iPods are private. However, when authorities believe children are at risk, they respond immediately and usually quite aggressively. In fact, police frequently conduct undercover operations aimed at identifying child sexual predators.
Charges like child pornography can have a severe impact on a person's life and career. In many cases, people can face disciplinary action at work before criminal proceedings have even been completed. If convicted, penalties are severe and may include jail or prison time, fines, registration as a sex offender, probation and more.
Avoiding these types of punishments can be very difficult without the right criminal defense. A Hillsborough County Criminal Defense Lawyer at Whittel & Melton will work to explore all possible avenues of reasonable doubt within the state prosecution's case. Our goal in every case starts with an eye towards a reduction or dismissal of charges.For a free consultation, please call us today locally at 813-221-3200 or statewide and toll-free at 866-608-5529.