A Gainesville man was arrested Tuesday for allegedly cyberstalking a Union County woman.
The woman claims the man promised he would ride a bicycle 35 miles to rest on the porch of her mother's home.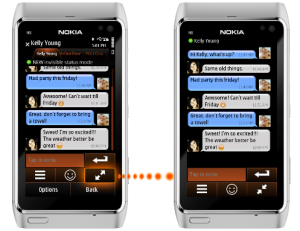 The 37-year-old man allegedly swapped several emails in June with the woman that had a sexual undertone. The woman apparently asked the man to stop communicating with her. In October, the woman claims the man sent a text message to her that said he wanted to ride his bicycle to her mother's home to rest, according to a booking report filed by a Gainesville Police Department officer.
The woman told police she believes the man made the trip from his Southwest Williston Road address to her home in Union County, so she called the sheriff's office there. According to reports, a Union County Sheriff's deputy asked the man to have no contact with the woman.
Police said the man subsequently sent 18 emails to the woman that placed her in distress and led her to change the locks on her home.
The man allegedly confessed to writing the emails from his Gainesville apartment. He was arrested on a charge of cyberstalking and later booked into the Alachua County jail.
Cyberstalking is the use of the Internet or any other forms of electronic communication to harass or threaten other people. Virtual stalking can take the form of verbal abuse, sexual harassment and even repeatedly requesting a private meeting or chat. Cyberstalking in Florida is a first-degree misdemeanor punishable by 12 months in the county jail and a $1,000 fine for each alleged act.
If you have been charged with cyberstalking, it is important that you act fast and contact an Alachua County Criminal Defense Lawyer at Whittel & Melton. We can discuss the charges against you and make you aware of all viable defense options, such as mistaken identity, false allegations or the lack of a credible threat. Cyberstalking charges are often filed based on the statements of individuals who may have been overreacting or who were possibly seeking revenge. We can help you through these charges so that you can obtain a positive outcome. Call us today at 352-264-7800 to discuss your case.