A former correctional officer has pleaded guilty to committing tax fraud and using inmates' identities.
According to investigators, the 26-year-old was working at the Zephyrhills Correctional Facility when he used Florida Department of Corrections databases to access the personal identifying information of inmates between January 2011 and May 2014.
The man allegedly used the information to file 182 fraudulent tax returns. Investigators claim the total amount of fraudulent funds requested in those returns is estimated to be more than $500,000.
The man has pleaded guilty to wire fraud and aggravated identity theft. He faces a maximum penalty of 20 years in federal prison. The man's sentencing date has not been set.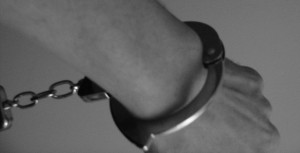 Tax crimes include such offenses as filing a false tax return, tax evasion, filing false documents, failure to collect employment taxes, failure to pay taxes and even failing to file a tax return. The penalties for criminal tax fraud are very serious so these charges should never be taken lightly. You could be facing significant time behind bars as well as steep fines if convicted of tax fraud. If you have been contacted by the Internal Revenue Service or believe that you are under investigation for tax fraud, it is best to retain the help of a Florida White Collar Crimes Defense Lawyer at Whittel & Melton as soon as possible. The sooner you contact us, the sooner we can help you build a strong defense against any criminal charges.
The mere allegation of tax fraud  or any other similar wrongdoing can ruin a person's career or wreck a business. Individuals and companies are investigated and charged with tax crimes every single day in the state of Florida and throughout the United States. Prosecutors are more aggressive than ever when it comes to tax fraud cases, and you can rest assure that they will utilize every investigative technique available in order to obtain a conviction.
At Whittel & Melton, we know that dealing with a criminal investigation or facing criminal charges is quite overwhelming. As former prosecutors, we are highly aware of the tactics used by the State when prosecuting these cases. We can put that knowledge to work for you. To learn more about how we can help you combat state or federal criminal charges, please call us today in the Tampa Bay area at 813-221-3200 or statewide and toll-free at 866-608-5529. You can even contact us online by filling out a free case evaluation form.