A Pinellas Park firefighter has been arrested for selling and possessing prescription drugs, according to the Pinellas County Sheriff's Office.
Detectives began to investigate after allegedly receiving a tip that the 38-year-old Largo man was selling prescription drugs. Police arranged a purchase from the man Friday evening. The man was arrested Saturday in the parking lot of Northside Hospital in St. Petersburg.
Detectives allege the man sold and was in possession of eight different types of prescription pills, including morphine, Xanax, hydromorphone and oxycontin.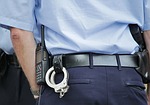 The firefighter was arrested on eight counts of sale of a controlled substance and eight counts of possession of a controlled substance. He was transported to the Pinellas County Jail, where he is bail has been set at $200,000.
According to detectives, the man is a firefighter and a SWAT medic for the Pinellas Park Fire Department. He also works part time as an emergency room nurse at Northside Hospital.
This investigation is ongoing, and detectives are looking into how the man obtained the alleged drugs.
Any time someone is caught illegally selling any type of narcotic to another person, they run the risk of getting arrested and charged with the unlawful sale of a controlled substance. The state of Florida regards the sale or possession of a controlled substance as a very serious criminal offense. Similar to a distribution charge, this type of drug crime can result in years behind bars, tremendous fines and probation if convicted.
Police often try and catch those suspected of dealing drugs through undercover police stings. They may perform several undercover operations in order to build a sufficient amount of evidence against the suspect. In these operations, police may approach the suspected drug dealer and ask to purchase drugs. No matter what their strategy is, there are lines that police cannot cross. When police deviate from the strict guidelines that govern undercover sting operations, they could be accused of entrapment, which means any evidence obtained could be deemed inadmissible in court.
If you have been targeted in an undercover drug crime operation, you need to speak with a Pinellas County Criminal Defense Attorney at Whittel & Melton as soon as possible. Once we investigate the events leading up to your arrest, we may be able to demonstrate that police persuaded you to act in a manner that you normally wouldn't have. For a free consultation, please call us today 727-823-0000 at or contact us online.