Gainesville, FL – The Alachua County Sheriff's Office arrested three men this weekend in an Internet sex sting, including the Risk Manager for a University of Florida fraternity and a mechanic.
The men, ages 20, 23 and 40, were taken into custody after allegedly engaging in online chats and agreeing to meet an underage girl for sex.
The sting, dubbed "Operation Nightlight," started Thursday and ended Sunday morning.
According to the sheriff's office, undercover detectives used unspecified chat forums to talk with the men.
Once they arrived at the predetermined locations, they were arrested immediately.
The 20-year-old fraternity member is accused of conversing with the father of a 14-year-old girl about engaging in sexual activity with the girl.
He is charged with two third-degree felonies and one second-degree felony.
The 23-year-old man was allegedly involved in a former sting called "Tailspin," but was never arrested because he did not actually show up at the arranged meeting spot. The man was arrested this time and charged with two second-degree felonies and three third-degree felonies. His bond is set at $250,000.
The 40-year-old mechanic is facing charges of one second-degree felony and two third-degree felonies. His bail is set at $75,000.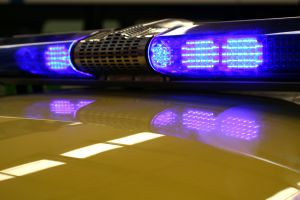 Internet sexual predator stings, like the one above, aim to protect underage children from online predators. Undercover detectives will place ads online or hang out in chat rooms and lure unsuspecting individuals into engaging in sexually explicit conversations. Once a location is agreed upon to meet at, the suspects will be placed under arrest as soon as they show up. The location of the decoy spot is usually never revealed so that police can use it again in future stings. These undercover operations can result in serious criminal charges so it is important to act fast and enlist the help of a criminal defense lawyer as soon as possible.
Sex crimes involving children are prosecuted quite aggressively in the state of Florida. All of the men arrested in "Operation Nightlight" face a second-degree felony charge, which if convicted, carries a maximum of 15 years in prison. These charges should never be taken lightly, as they can negatively impact a person's personal and professional life permanently. The repercussions of a felony sex crime charge can cost a person their job, get them kicked out of school and worse, brand them a sexual offender for the rest of their life.

If you have been arrested in an undercover child sex sting in Florida, do not underestimate the charges against you. In order to give yourself the best opportunity at avoiding extreme penalties, you must retain aggressive legal counsel. A Gainesville Sex Crimes Defense Lawyer at Whittel & Melton can protect your legal rights and effectively challenge the prosecution's case against you. For a free consultation, contact us online or call our Gainesville office at 352-264-7800. Reach us anytime, day or night, statewide and toll-free by dialing 866-608-5529.