A 24-year-old LaBelle man was arrested and held without bond last month after members of the Hendry County Narcotics Unit conducted a controlled delivery of a package suspected of containing marijuana at the man's North LaBelle home.
Posing as a parcel serviceman, an undercover narcotics investigator delivered the package to the man's home, which he apparently rents.
Narcotics Investigators claim that after a short period of time they witnessed the man driving a white Jeep and pull into the driveway of the home.
The man allegedly picked up the package and carried it inside the home. About 15 minutes later a guest apparently arrived at the home and the man stepped outside to speak with the person. Investigators then arrested the man inside the home.
Once inside the home, investigators searched the premises and allegedly found approximately 17 pounds of marijuana, with a street value of $17,000.00, inside a red duffle bag.
The man was taken into custody and charged with Possession of Marijuana with Intent to Sell and Possession of Marijuana over 20 Grams. He is currently being held in the Hendry County Jail without bond.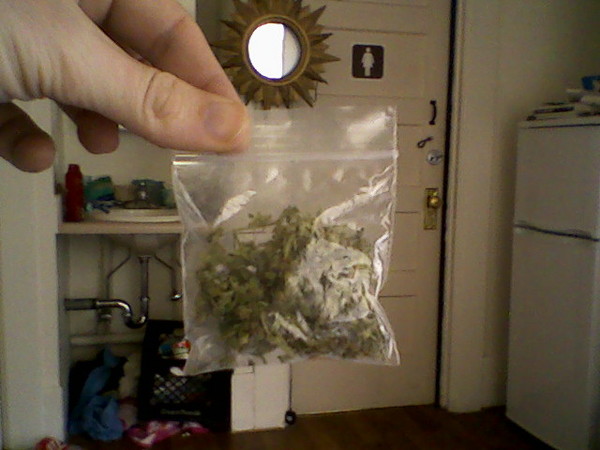 While some states have legalized the simple possession of marijuana, this remains a criminal offense in Florida. Any person accused of possession with the intent to sell or distribute will face felony charges in Florida that can include penalties as high 30 years in prison. Possession with intent to sell is a much more serious offense than just a simple possession charge as it involves a larger quantity of drugs.
When investigators believe that a person is in possession of drugs with the intent to sell or distribute, they do not have to actually prove that any drugs were sold. In fact, all they have to demonstrate is that the person intended to sell the drugs in his or her possession. There are certain factors that investigators will look at when determining whether or not to charge someone with possession with intent to sell, including:
• The amount of drugs in the person's possession
• The amount of cash a person has on them
• How the drugs are packed (Generally, law enforcement presumes a person intends to sell drugs if the drugs are individually packaged.)

If you have been accused of possession of marijuana with intent to sell or distribute or have been arrested for any type of drug crime in LaBelle, Clewiston or the surrounding area, it is in your best interests to weigh all of your options and discuss your situation with a Hendry County Criminal Defense Lawyer at Whittel & Melton. We can immediately begin protecting your rights and provide you with the best chance at a favorable outcome. For a free initial consultation, please contact us today online or call 561-367-8777. You can reach us 24/7 statewide and toll-free by dialing 866-608-5529.