A Hernando County detention deputy has been placed on administrative leave without pay pending the outcome of an investigation after he was arrested, along with his girlfriend, in an alleged illegal narcotics transaction.
The man, 41, has been charged with possession of a controlled substance. His girlfriend, 23, was also charged with possession of a controlled substance as well as possession of paraphernalia.
According to the sheriff's office, the investigation started after they received a tip that a Hernando County detention corporal may be involved in illegal drug activity.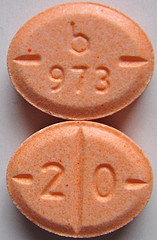 Police claim they conducted a thorough investigation by arranging  a controlled narcotic transaction, using a confidential informant. Deputies said the informant was solicited by the man's girlfriend to sell 10 Oxycodone (30 mg.) tablets to her.
At the arranged time, deputies allege the woman arrived at the arranged location in a Nissan Frontier pickup truck driven by the man.
Detectives said the informant made contact with the woman and sold her 10 Oxycodone (30 mg.) tablets in exchange for $250. Deputies said the informant then spoke with the man, asking if he needed any pills. According to detectives, the man told the informant that he did not have any money left in his account because he just bought the brand new truck he was driving, earlier in the day.
Detectives then arrested the couple.
Post Miranda, deputies claim the man admitted to detectives that he took the money from his bank account and gave it to his girlfriend to purchase the pills. He also allegedly admitted to driving her to the location to make the purchase.
The man began his employment with the Hernando County Sheriff's Office on August 8, 2010.
Drug offenses in Florida, including possession of a controlled substance, can result in very serious punishments, including prison time, large fines and suspensions of driving privileges.
Possession of a controlled substance in Florida can be charged as a state offense, federal offense, or possibly both. A controlled substance can be any drug that has the potential to be abused, can be addictive or that results in physical or mental harm. This includes certain medications with a prescription, medications without a prescription, street drugs and natural or man-made substances.
If you have been charged with a drug crime in Spring Hill, Brooksville or the surrounding area, a Hernando County Criminal Defense Lawyer at Whittel & Melton can examine the details of your case and help determine the best possible defense strategy to reduce or dismiss the charges against you. Call us today at 352-666-2121 or contact us online for a free consultation about your alleged drug offense in Hernando County.