Deputies allege that a San Antonio man arranged to meet what he thought was a 13-year-old girl at a Brooksville hotel for sex.
The 61-year-old man was arrested Wednesday on charges of attempted lewd and lascivious behavior, traveling to meet/seduce a minor and using a computer to solicit a minor.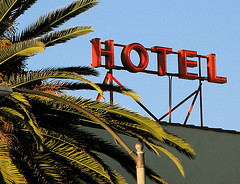 The man had been engaged in long-term computer chats with a person he believed to be a 13-year-old girl, according to the Hernando County Sheriff's Office. At some point during the course of the conversations, deputies claim the man asked to meet the girl.
The two allegedly arranged to meet at the Holiday Inn Express on Cortez Boulevard, deputies said. The man apparently unknowingly told undercover officials that he would meet the girl at 2 p.m. and described the vehicle he would be driving.
The man was arrested after arriving at the hotel. He is being held in the Hernando County Detention Center on $17,000 bond.
In the state of Florida, it is illegal to use the Internet to make plans to travel to a designated location to engage in sexual activity with anyone under the age of 18. Police are known for conducting Internet sting operations where they set up fake chat rooms or send out fabricated messages of a solicitous nature, usually where they act like a minor in order to lure unsuspecting individuals into making arrangements to meet somewhere for the purpose of engaging in sexual activity.
In many situations, undercover sting operations that are set up for the purpose of enticing a law-abiding citizen into engaging in an illegal act like traveling to meet a minor for sex are a form of entrapment. If you have been charged with traveling to meet a minor or any other sex crimes involving the Internet in Brooksville, Spring Hill or the surrounding areas, a Hernando County Sex Crimes Defense Lawyer at Whittel & Melton can protect your rights and help you understand these charges. To request a free initial consultation, please call us today at 352-666-2121 or dial us statewide and toll-free at 866-608-5529. You can contact us online 24/7.