A ring of 74 suspected drug dealers allegedly infiltrating Lake County with cocaine, heroin and prescription pills have been charged with various drug-related charges.
These arrests come after a four-month undercover investigation where the Lake County Sheriff's Office claims the members of the drug ring were caught red handed. The charges resulted from the undercover operation dubbed "Close to Home," which was started due to numerous citizen complaints. Investigators claim they seized two pounds of heroin, seven ounces of cocaine and about 300 prescription pills, totaling nearly $140,000 in street value.
The Sheriff's Office announced that those involved in this alleged drug ring never strayed too far from home. They allegedly made transactions where families are shopping with their children.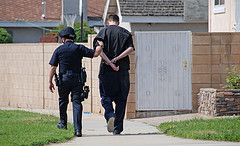 So far, arrest warrants have been served on 67 suspects. The investigation was conducted by the Lake County Sheriff's office along with Clermont, Mount Dora and Leesburg police departments, the Polk County Sheriff's Office and the Orlando division of the U.S. Marshal's Office. The state Department of Children and Families is also involved. Children found in the homes that were searched have been placed with other family members.
Investigators also seized 23 vehicles, including two BMWs and two Suzuki motorcycles, along with 20 guns and about $33,000 in cash. According to officials, the vehicles will be sold or used by the participating agencies.
A majority of the suspects, ranging in age from 18 to 60, are from south Lake, according to the Sheriff's Office.
Police believe the suspected ring leader is a 27-year-old man from Clermont who has a history of drug and criminal charges.
In most large-scale drug trafficking investigations, it is quite common for police to conduct multiple undercover drug transactions with the same suspect, or in this case suspects, before making an arrest. This is just one tactic that allows police to gain new evidence as well as new suspects as they continue to perform undercover transactions. This also gives law enforcement and the State's Attorney's Office a powerful edge in negotiating strategies as they can prosecute suspects for numerous different criminal counts.
Those who are facing any type of drug charges must take these matters very seriously. A conviction will likely result in jail time, not to mention a criminal record, which could limit one's chances of obtaining employment or qualifying for a loan.
A Lake County Criminal Defense Lawyer at Whittel & Melton can help you prepare a strong defense to counter the drug-related charges. We can also evaluate how the evidence was obtained, and based on the findings could possibly get the charges reduced or dismissed. Call us today at 866-608-5529 or contact us online for a free consultation.