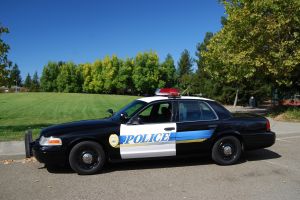 Homosassa, FL – A registered sex offender has been arrested on charges of lewd and lascivious conduct with an 11-year-old girl.
The 36-year-old, who is listed as homeless, apparently traveled to a hotel in the county with the girl and another adult female on Oct. 27 where the trio stayed overnight.
When the girl arrived home the next day she told her family that the adult female left the room for around two hours, leaving her alone with the man. She claims the man asked her sexually explicit questions and tried to touch her breasts.
The girl apparently told the Sheriff's Office's Child Protection team that the man asked to show her his genitals and asked to see hers. He allegedly asked if he could have sex with her.
The girl claims the man wrapped himself around her as she lay on one of the beds in the room and began moving. She apparently got up and went to the restroom and noticed her soda tasted odd when she returned. Police were informed that the man had been drinking shots of alcohol in the hotel.
The girl told police that the man told her not to tell anyone what happened.
According to reports, the man is a registered sex offender in Hernando County, who has not been checked on in person since Oct. 25 in that county.
The man was apparently working at a Homosassa business, and was arrested there Nov. 2. He allegedly told police that the girl tried to solicit him for sexual activity.
He was taken to Citrus County jail with bail set at $27,000. He was charged with failing to report his change of address within 48 hours, as required by state law, lewd and lascivious conduct with someone younger than 16 and lewd and lascivious molestation of a person younger than 16.
Failure to register as a sexual offender or predator can result in severe consequences. The state of Florida takes these charges quite seriously, and an individual charged with failing to register can be charged with a third-degree felony, or in some cases a second-degree felony. Sexual offenders and sexual predators must comply with multiple different forms of registration. The following is a list of the registration requirements that sexual offenders and sexual predators must follow:
• Registration within 48 of being released from custody
• Registration within 48 hours of relocating to a different address
• Registration of Address of Residence
• Registration with the Department of Highway Safety and Motor Vehicles
• Registration of Employment or Enrollment at an Institution of Higher Learning

A Florida Failure to Register as a Sexual Predator or Sexual Offender Defense Attorney at Whittel & Melton can make sure you are aware of all requirements that are imposed on you as well as any deadlines you must meet. Failing to meet any of the above requirements can result in criminal charges. Additionally, a registered sex offender or predator can face charges for failing to report twice a year or quarterly, depending on what the Florida Department of Law Enforcement requires.
If you are facing charges of failing to register as a sex offender or predator in Citrus County, a Homosassa Criminal Defense Lawyer at Whittel & Melton can help you with your unique situation right away. Early representation can often help you achieve the best possible results, so it is important to act fast following your arrest. Contact us today online or call 352-726-0078.