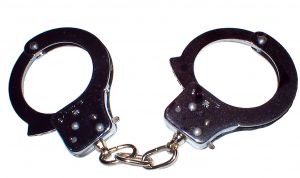 Tallahassee, Florida – State officials have reported that the overall crime rate in Florida has dropped 3.8 percent in the first half of 2012 compared to the same period in 2011. However, the number of murders and forcible sex offenses is on the rise.
Governor Rick Scott and Florida Department of Law Enforcement Commissioner Gerald Bailey announced the figures in the 2012 Semi-Annual Uniform Crime Report Thursday.
Florida's murder rate increased by 1.5 percent, including an 8.2 percent surge in murders committed with firearms.
Forcible sex offenses, including rape and sodomy, also saw an increase of 1.5 percent. This number includes a 40 percent increase in rapes committed using firearms.
Aggravated assaults, burglaries, robberies and larcenies all declined.
While overall domestic violence crimes dropped 5.4 percent, domestic violence murders increased by 30 percent and forcible rapes by 7 percent.

If you or a loved one has been accused of, charged or arrested for a crime, it is important to discuss your legal options with a criminal defense lawyer as soon as possible. A defense strategy must be developed in order to obtain the most favorable outcome for your situation. Whether you are an adult or juvenile facing misdemeanor or felony charges, a Florida Criminal Defense Attorney at Whittel & Melton can effectively guide you through the legal system. Not only do we understand Florida law, but we are fully aware of the consequences that come along with a criminal conviction and what is at stake for you financially, professionally and personally.
Whether you are facing charges related to a sex crime, drug crime, white collar crime, theft crime, crime of violence or DUI, a Florida Criminal Defense Attorney can fight for your rights and give your case the personalized attention it deserves. As former prosecutors, we know the ins and outs of the Florida criminal justice system and can apply this knowledge to boost your chances of receiving a dismissal or having your charges greatly reduced. If you or a family member needs a criminal defense lawyer in Florida, contact Whittel & Melton today online or call us statewide and toll-free at 866-608-5529.