Last week, investigators with the St. Johns County Sheriff's Office arrested 32 of 43 suspects over the course of two days on charges of conspiracy to produce methamphetamine and conspiracy to distribute methamphetamine after conducting an 18-month investigation into St. Johns County meth labs.
Police claim to have search warrants for 11 more people and believe there could be as many as 200 people involved in manufacturing and dealing meth.
For the last year and a half, detectives, as well as agents with the Drug Enforcement Administration and Florida Department of Law Enforcement, have been actively monitoring the activity of suspects believed to play a role in distributing and producing methamphetamine in what they called "Operation Ancient Brewers."
Detectives said that they remain determined to deter any and all criminal activity associated with the drug, especially since methamphetamine labs have become increasingly common in the community.
According to reports, investigators were able to identify suspects that allegedly purchased large quantities of pseudoephedrine, a key ingredient in the production of methamphetamine, by reviewing pharmaceutical logs.
The two day sweep to locate and arrest suspects accused of manufacturing or distributing meth involved representatives from the Clay County Sheriff's Office, Flagler County Sheriff's Office, St. Augustine Police Department, St. Augustine Beach Police Department and St. Johns County Fire Rescue.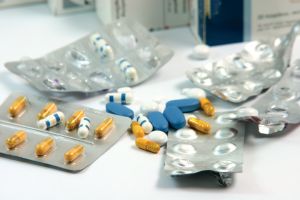 The above agencies assisted in identifying three potential meth labs at three separate locations in St. Johns County – the 5000 block of Avenue B, the 1400 block of San Juline Circle and the 2500 block of State Road A1A South.
According to the St. Johns County Sheriff's Office, the meth epidemic is growing worse by the day in St. John's County, extending across all races, ages and socioeconomic backgrounds.
Police described "Operation Ancient Brewers" as the county's first preemptive strike at stopping the problem.
During a news conference after the sweep, deputies said they did not uncover any active meth labs or find any children inside any of the properties.
Investigators also mentioned that the state attorney's office played a dynamic role in these cases.
While numerous arrests have been made, the investigation is reportedly ongoing.
In order to net these 32 arrests, police used the logs from local pharmacies to track individuals purchasing medications with pseudoephedrine. In 2006, a federal law was enacted as part of the Patriot Act requiring all pharmacies to place over-the-counter medications containing pseudoephedrine behind the counter. In order to purchase medications with pseudoephedrine, like various common cold and allergy pills, the law requires that people show identification and provide a signature.

Should the state attorney's office choose to pursue charges, the above suspects could be facing very serious penalties, including mandatory minimum sentences. In Florida, conspiracy to manufacture meth is a third-degree felony punishable by up to five years in state prison. Charges associated with distributing meth can be charged as first-degree felonies punishable by up to 30 years in prison.
f you, or someone you love, have been arrested on drug charges, a Florida Drug Crimes Defense Lawyer at Whittel & Melton can help you make the best decision regarding your defense. No two drug crimes cases are the same, so it is important to note that the specific details associated with your charges will determine the best defense strategy. Contact us immediately at 866-608-5529 or visit us online to schedule a free consultation.