According to a police report made public on Tuesday, Jacksonville Jaguars wide receiver Zay Jones got into a fight over custody with his child's mother and allegedly scratched her neck with his fingernails.
The Jacksonville Sheriff's Office redacted certain parts of the report.
Deputies were told by the woman that she was spending Monday with Jones and his family when Jones became irate when she mentioned returning their child back to Orlando.
Police allegedly verified scratch marks on the woman's neck consistent with fingernail marks, which coupled with the woman's police report, led to the Jones being taken into custody on misdemeanor allegation of domestic assault.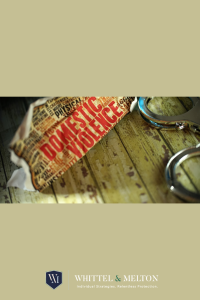 Jones was booked Monday night at the Duval County Jail. He appeared before a judge on Tuesday with bail set at $2,503.
In Florida, a first-degree misdemeanor carries a maximum sentence of 180 days in jail and a $1,000 fine. Punishment may also include court fees, restitution, probation, treatment, and/or community service.
The biggest error someone under investigation for domestic battery can make is disclosing to the police their version of events or making a statement. Due to intense pressure to make domestic battery arrests, police will typically make an arrest when they arrive at a scene to address a complaint about domestic violence. It is impossible to talk your way out of it. It is also unlikely that the cops will accurately recount what you told them.
Regardless of what they tell you, there is no benefit to speaking with the police and providing your version of events. Police will often tell people who are being investigated for domestic battery that their account needs to be heard for the investigation to be wrapped up. That is false. Your side of the story is not necessary for them to hear; they only want it in the hopes that you would implicate yourself and strengthen their case against you.
Can a DV Charge Keep You From Your Kids?
Perhaps the most common question we are asked from those facing domestic battery charges is whether this will keep them from their children. In short, no, but the judge could issue an order of protection to keep the defendant away from the alleged victim and any children.
If you need further information on a domestic violence charge and/or having contact with your children, then your next step is to request a free consultation from our Duval County Criminal Defense Lawyers at Whittel & Melton. We can provide you with the legal information and answers you need today – call us at 866-608-5529 or contact us online. We can answer all your pressing legal questions in a completely free and confidential consultation, so do not delay.