A Lakeland middle school teacher was arrested at his Winter Haven home Tuesday for allegedly sexually assaulting a 14-year-old student.
The 28-year-old man is a media teacher at Southwest Middle School in Lakeland.
Police claim he forced himself on the girl while he supervised her community service at the school this summer.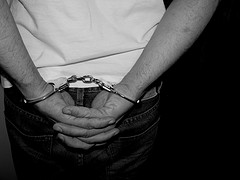 Investigators allege that the student was afraid to tell anyone what happened, but she told a therapist who then told her parents. Her parents are the ones who contacted police.
According to reports, police believe the man texted the girl, gave her e-cigarettes, lingerie and small bottles of alcohol.
Investigators claim they found physical evidence at the man's home to back up the girl's story – an alleged receipt for the returned lingerie.
According to LPD, the man confessed to having sex with the student. He is being held at the Polk County jail without bond.
Polk County's school superintendent said the man has been suspended without pay and she is recommending to the school board that he be fired.
According to the school district, the man was hired on Oct. 25, 2010, and has had no prior discipline or investigations, according to his personnel file.
Sexual assault cases are quite serious, and the potential penalties for these sex crimes are even more serious if committed by a person in authority, like a teacher. That state of Florida does not take these charges lightly. With that said, sometimes prosecutors and law enforcement are a bit overzealous when it comes to sex crimes cases, which makes wrongful convictions and wrongly escalated charges very possible. In certain situations, false allegations can put well-respected teachers or administrators behind bars for behaviors or actions they did not actually commit. Working with a Polk County Sex Crimes Lawyer at Whittel & Melton can help make sure that you do not end up serving an unnecessary sentence. Sex crimes have grave penalties including prison time, substantial fines and sex offender registration, so it is in your best interest to work with a sex crimes defense attorney as soon as you learn you are the target of a sexual assault investigation.
Call our Polk County Sex Crimes Lawyers at 866-608-5529 now for a free consultation, or contact us online. We are always available, 24/7, for clients throughout the state of Florida.