A Clay County man plead guilty to receiving child pornography over the Internet Tuesday.
Officials claim that through investigations, agents with the Florida Department of Law Enforcement found a host computer that held images of child porn using a peer-to-peer file sharing program. The agent downloaded files from the host computer, and linked the subscriber information back to the 45-year-old man.
Officer's obtained a search warrant for the man's home and allegedly seized several computers and other electronic media that were later found to contain at least 18 images of child pornography and at least 20 videos depicting minors engaging in sexually explicit conduct.
The man apparently acknowledged during an interview with police that he had been receiving child porn for about two years.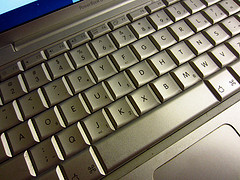 The man faces a mandatory minimum of five years and up to 20 years in federal prison and a potential life term of supervision.
Child pornography is any photograph, film, video or computer generated image that displays a minor in a sexual situation. Both the federal government and the state have criminalized the production, distribution and possession of any form of child pornography. Due to the nature of these crimes, the media and public express much disdain when it comes to these offenses. Prosecutors, judges and juries also find these crimes quite heinous, and the consequences of a conviction can result in severe penalties.  In fact, it is common to be slapped with a five year mandatory minimum sentence behind bars for receiving or possessing even just one child pornography image. However, most investigations into child porn uncover numerous images, which can enhance a sentencing guideline of more than ten years in prison.
State or federal authorities can prosecute cases involving child pornography, however, the majority of cases involving child porn in recent years have been prosecuted in federal courts, which usually impose sentencing guidelines that are much harsher than state courts. Due to the seriousness of these crimes, it is vital to retain a criminal defense lawyer immediately so that your rights can be protected and a solid defense can be established.
Remember, if you or a loved one is charged with child pornography or has become the target of an investigation, then it is absolutely necessary retain a Clay County Sex Crimes Defense Lawyer at Whittel & Melton as soon as possible. Any type of criminal charge can alter your life in many ways. Don't further jeopardize your rights, your reputation and your future. Protect yourself, and your rights by calling us today at 866-608-5529 for a free consultation. You can reach us anytime, day or night, by contacting us online.