Port Manatee's former chief financial officer was arrested last month and charged with 15 felonies, including dealing in stolen property, defrauding a pawnbroker and being an accessory to crimes allegedly committed by his son.
The 61-year-old turned himself in to the Manatee County Jail and was booked on the 15 charges.
He was fired last month from his $149,000-a-year job at the port due to his alleged involvement in thefts that were apparently committed by his 24-year-old son.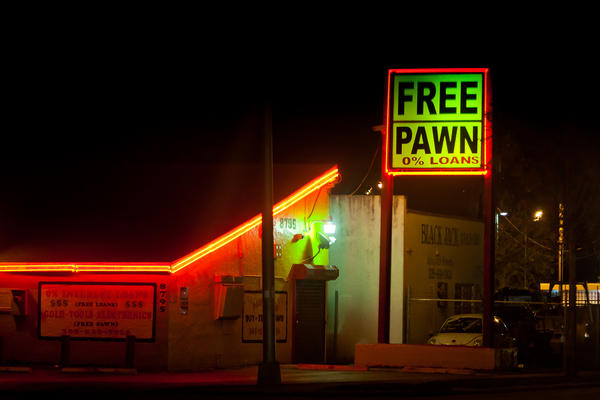 His son is facing multiple counts of burglary, theft and defrauding a pawnbroker. He has been accused of taking power tools, an air conditioner and other property from the port and pawning it. He is currently being held at the Manatee County Jail.
Police claim that the former CFO bought back some of the property from pawnbrokers and returned it to the port without notifying authorities it was stolen in the first place.
The man apparently told officials his son has a drug problem.
The Manatee County Sheriff's Office investigated the crimes. Court documents show that the 61-year-old allegedly bought a laser measure, a GPS unit, an air conditioner, a projector, a camcorder and other electronics back from several pawnshops and returned the products to the port, even though he knew they were stolen.
He is accused of helping his son conceal his alleged crimes, the accessory-after-the-fact charge.

Port Manatee's former chief financial officer is a certified public accountant who worked for the Florida Auditor General and as a private CPA. He serves on the finance council for the Florida Ports Committee, and on other boards and committees for the Florida and American Institutes of Certified Public Accountants.
Port officials are currently investigating the thefts and cannot positively say whether Homeland Security data was compromised by the thefts.
According to reports, the thefts at the port occurred from Jan. 1 to June 3.
Detectives allege that the 24-year-old sold most of the stolen items at local pawnshops for cash. He apparently presented his Florida driver's license and a thumbprint to the pawn broker during the transactions.
Police have recovered video surveillance from a pawn shop in Palmetto that apparently shows the former CFO buying back one of the port's IBM computers, which his son is accused of selling there.
Investigators claim the man said he bought the property back as "a representative of the Port Authority."
Dealing in stolen property is classified as a second-degree felony in Florida punishable by up to 15 years in prison and a $10,000 fine. It should also be noted that it does not matter how much the property is worth, whether it is $5 or $50,000, the same consequences apply. However, just because you are arrested for dealing in stolen property does not necessarily mean you will be convicted. When it comes to theft crimes in Manatee County, there are actually many possible defense strategies that can weaken the State's case against you which can help get your charges reduced or dropped altogether. In order to protect your best interests, you must act fast and consult with a Manatee County Criminal Defense Lawyer at Whittel & Melton.
If you have been charged with a serious theft crime, such as dealing in stolen property or being an accessory to a theft crime, in Palmetto, Bradenton or the surrounding areas, contact a Manatee County Criminal Defense Attorney at Whittel & Melton to discuss the circumstances of your case. We can begin helping you immediately, so do not delay. Call 866-608-5529 or contact us online for a free consultation.