Federal authorities arrested a 67-year-old Manatee County man they allege used Craigslist to try to set arrange a sexual encounter with a 10-year-old girl.
According to the Department of Justice, an FBI special agent found an advertisement in the "all personals" section of Craigslist referring to a single white male seeking a "family dynamic."
Authorities claim that last week, the accused engaged in email communications with the undercover agent posing as the father of a 10-year-old girl and 13-year-old boy. During the online communications, the man allegedly told the undercover agent that he wanted to engage in sexual conduct with the minors.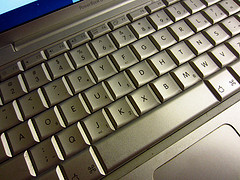 According to authorities, the man traveled to Altamonte Springs on Thursday, where he had arranged to meet the father of the minors for the purpose of engaging in illicit sexual conduct. He was taken into custody upon his arrival at the location.
The Justice Department claims the man admitted to going to Altamonte Springs to explore the possibility of having sex with a 10-year-old girl. Investigators claim the man also shared that he has been involved in a bondage, dominance, sado masochistic lifestyle for about 10 years.
He is charged with attempting to persuade, induce, and entice a minor to engage in illicit sexual conduct. He faces 10 years to life in prison.
This case was brought as part of Project Safe Childhood, a nationwide initiative launched in May 2006 by the Department of Justice to put an end to the growing epidemic of child sexual exploitation and abuse. The case will be prosecuted by Assistant United States Attorney Ilianys Rivera Miranda.
Sexual offenses, especially those involving minors, tend to elicit much public outrage and condemnation than any other type of crime. Those that are accused of these crimes are made out to appear like they lead double lives and and should be stripped of their basic constitutional freedoms. Due to the intense stigma attached to sex crimes, it is not uncommon for people to falsely accuse a family member, neighbor, teacher or anyone else they do not like of committing a sexually motivated crime. Even worse, prosecutors have been known to rely on false testimony and statements in order to obtain a conviction. Even if the allegations are eventually proved false, the results can still be devastating for the accused.
When it comes to sex crimes, law enforcement and prosecutors will try and do everything in their power to persuade you to confess to the crime in question. Understand that pleading guilty can result in a lengthy prison sentence as well as lifetime registration as a sexual offender. These cases require a sex crimes defense lawyer who can look for holes in the prosecution's case and fight aggressively for you.
A Manatee County Criminal Defense Lawyer at Whittel & Melton can make sure you are not pressured into pleading guilty or making any incriminating statements. Call us today at 866-608-5529 or contact us online. We always offer a free case evaluation.