A 19-year-old man with a self-described meth problem was arrested Monday and charged with raping a 5-year-old girl.
The child is apparently the daughter of a woman with whom he is acquainted.
Investigators claim the man, who is described as a homeless man with ties to Citrus County, admitted to raping the child while her mother slept on a couch in her Inverness home. According to detectives, the man said he has serious problems with drugs and that he tried to first have sex with the girl's mother, but she would not wake up.
A relative of the girl's mother who also lives at the residence reported the crime to authorities.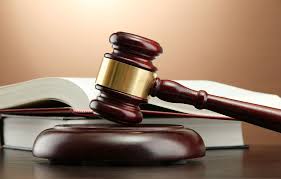 According to the arrest affidavit, the relative said she returned home last Saturday and found the man sweating and nervous. She claims the girl looked pale and scared. The relative said the man denied that anything had gone on, but the child later told her that the man had taken her to a bed and raped her.
The man was arrested in Hernando on Monday and taken to the Citrus County Jail. He was charged with sexual battery on a child under 12.
Sexual battery is considered to be one of the world's worst crimes. Sex crimes involving young children are often considered more heinous than murder. Prosecutors despise sexual battery cases, which is why they prosecute sex crimes so aggressively. Unfortunately, this leads to many false convictions, enhanced sentences and ruined lives for those that are falsely accused or who receive harsher sentences than they deserve.
If you have been accused of a sex crime, it is very important to contact a Citrus County Criminal Defense Lawyer at Whittel & Melton immediately. Even if you have not been formally charged, you still need the help of an attorney right away. Sex crime cases can sometimes bypass criminal prosecution and be settled out of court. Even if law enforcement is already involved, we may be able reach an agreement that works in the best interest of both parties. In order to have the highest chance at receiving a successful outcome for your particular situation, it is best to act fast before things spiral out of control.
For a free confidential consultation, please call us today at 352-726-0078 or contact us online. We are available 24/7, so do not hesitate to reach out to us anytime, day or night.