A Plant City youth group volunteer is facing child pornography charges.
Polk deputies arrested the 28-year-old man at his Lakeland home.
According to the sheriff's office, members at the church came forward after they found explicit images on a shared computer and became concerned.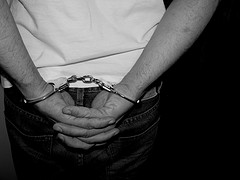 Deputies claim the man works with 30 to 40 children in his position and that he uses social media to chat with others interested in trading child pornography.
The senior pastor at the church released the following statement Thursday afternoon:
"We are shocked and deeply grieved but thankful to the Lord Jesus Christ that He brought this into the light. The information received from law enforcement officials leads us to believe that four images were inadvertently downloaded from a personal mobile device belonging to the accused when it was tethered to a church computer. This computer did not have internet access and we are told that the images were acquired in Polk County. None of the images were of children who attended the church. We have been told that there is no reason to suspect that anything else occurred at the facility. We perform background checks and conduct children's safety training with every children's ministry worker whether staff or volunteer. We will continue to cooperate with Law Enforcement and we will continue to work diligently to ensure the safety of our children. As this is an ongoing investigation, we have no other comments at this time. Thank you for your prayers and concern."
The man faces two counts of possession of child pornography. According to deputies, more charges could be coming.
Child pornography charges are often leveled against productive members of society such as doctors, lawyers, public officials, military officers and others at a very high frequency.  Prosecutors love these types of cases because after conducting a search and discovering child pornograpy on a computer all they have to do to prove it is trace any illegal images to a users IP address. In many instances, the accused will feel trapped and confess or try and talk their way out of trouble by saying they did not mean to download the material in question.
Prosecutors usually seek maximum punishments in child porn cases. For simply possessing a few images, you could be looking at many years in prison. Federal child pornography offenses carry mandatory minimum sentences, meaning you will serve time behind bars. In order to avoid the harsh consequences that accompany a conviction, it is essential to act quickly as soon as you have been accused of any wrongdoing.
First and foremost, do not speak with law enforcement officials or prosecutors, and second, seek out a sex crimes defense lawyer right away and follow any advice given. Remember, just because you are being investigated for child porn, this does not mean you are guilty of the charges. However, these types of cases must be handled very carefully to avoid devastating probation restrictions, lengthy prison terms and a lifetime of sex offender registration.
If you or someone you love has been accused of possessing child pornography or any other related sex crime, a Polk County Criminal Defense Attorney at Whittel & Melton can help. Call us today statewide and toll-free at 866-608-5529 or contact us online for a free case evaluation.