A Bartow, Florida man was arrested last week after he was allegedly caught using his phone to solicit sex from a minor.
On July 3, the Polk County Sheriff's Office began investigating a reported unlawful sexual act that allegedly took place between the accused and a 14-year-old female.
During the investigation, detectives with the Polk County Sheriff's Office interviewed the teen girl and found that the accused apparently visited her home to engage in unlawful sexual intercourse. Police claim after investigating the situation further, they also uncovered nude photographs the man sent to the girl via text message, as well as text messages from the man asking the girl to send him naked photos of herself.
According to reports, one of the officers working on the case assumed the identity of the victim and began text messaging the accused. Through these messages, a meeting was arranged at the teen girl's home.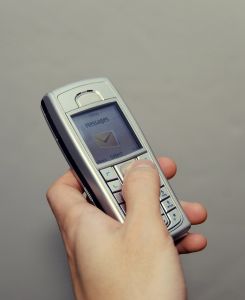 Police took the man into custody once he arrived at the home. He is currently being held in Polk County Jail.
Sexting is a term used to describe any graphic sexual messages or nude or semi-nude pictures sent to someone via text message. While this is not classified as a crime between two consenting adults, when such messages involve a minor, felony sex crimes charges can result. The state of Florida considers it to be a very serious offense when an adult attempts to seduce or transmit lewd text messages or photos to a child. Similar to Internet sex crimes, common criminal charges that can result from sexting a minor include:
• Solicitation of a Minor
• Traveling to Meet a Minor
• Possession of Child Pornography
• Distribution of Child Pornography
• Transmission of Harmful Material to Minors

The charges that result from sexting a minor are no laughing matter. In fact, you could be facing state or federal felony charges that will affect you for the rest of your life so it is best to take these charges seriously. The consequences associated with sexting a minor can include prison time and mandatory registration as a sexual offender. In order to steer clear of any excessive punishments, it is in your best interests to consult with a Polk County Criminal Defense Lawyer at Whittel & Melton as soon as possible.
If you are currently under investigation, or have already been arrested or charged with a sexting-related offense in Bartow, Lakeland or any surrounding area, contact a Polk County Criminal Defense Lawyer at Whittel & Melton online or reach us statewide and toll-free by dialing 866-608-5529. Do not delay; contact us today for a free, honest assessment of your case. We can begin helping you immediately!