A 42-year-old Stock Island man accused of beating a 45-year-old Keys man following a disagreement about buying beer could face a murder charge.
The victim was taken to Ryder Trauma Center in Miami for his injuries from the July 7 beating where he recently passed away.
According to the Monroe County Sheriff's Office, the man was beaten and kicked in the head all over $10 for beer.
The 42-year-old man accused of beating the victim was charged with aggravated battery. But, Chief Assistant State Attorney Manny Madruga claims that once the autopsy reports come in the man's charge could be increased to homicide.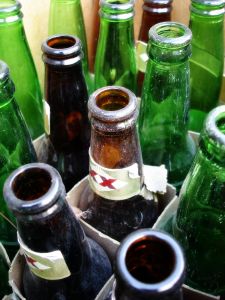 The accused apparently told detectives he gave a woman $10 to buy him beer from a convenience store, but she returned empty handed. He asked for his money back, but the woman allegedly ran over to the now deceased man, who was on a bicycle, and the two men started fighting.
Witnesses told police the 42-year-old man kicked the other man in the face before running away.
Deputies found the man a short time later hiding beneath a building in a condominium complex.
The man is currently being held at the Monroe County Detention Center with no bond.
Homicide or murder is defined in the state of Florida as the unlawful killing of a human being. The state of Florida classifies homicide as a capital offense. With that said, any one facing murder or homicide charges faces a tough road ahead. These charges are quite serious and require an aggressive defense starting from the very beginning of the case. It is vital to have experienced legal counsel on your side so that you can obtain the best possible outcome for your situation. These cases usually capture the attention of the media and therefore spur much public debate. A Monroe County Criminal Defense Lawyer at Whittel & Melton can protect your rights through every stage of your case. We have the knowledge and resources needed to defend your homicide charges.

If you or someone you love has been arrested for murder, you have the right to seek legal counsel before making any statements to law enforcement. Remember, anything you say to police can be used against you by the prosecution. You should always discuss your case with your lawyer before saying anything to police. A Monroe County Criminal Defense Attorney at Whittel & Melton can make sure you are treated fairly during the investigation stages of your case all the way through to your trial.
A conviction for homicide carries very harsh penalties. At Whittel & Melton, our team of trial attorneys knows just what you are up against. If you are facing any type of murder charge, we can help you through this tough time. While you may think your case is hopeless, there are actually many possible defense options that can be applied to defeat these charges. To find out how we can help with your murder charge, contact a Monroe County Homicide Defense Lawyer at Whittel & Melton today online or call 866-608-5529.