Spring Hill, FL – A Hernando County woman has been arrested and charged with child abuse after a 9-year-old child left in her care got sick after allegedly consuming crack cocaine.
Hernando County Fire Rescue Officials arrived at the woman's home last week after the child began having convulsions.
The child was transported to a local hospital where blood tests apparently revealed the child had crack cocaine in the bloodstream.
Police claim the child ate a rock-like substance on Christmas Day. The child became sick shortly after.
The woman told deputies that the child had been in her care for five to seven days. Police claim the woman said the child probably found the crack and thought it was candy.
The Department of Children and Families took the child into custody.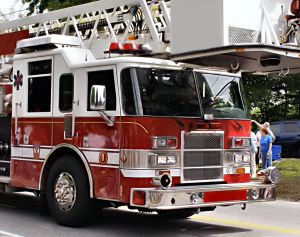 A child abuse charge is taken quite seriously in the state of Florida and demands the immediate attention of a criminal defense attorney. In addition to potential time behind bars and hefty fines, a child abuse conviction can tarnish your good standing in the community, negatively impact your personal relationships and limit your future employment opportunities. Child abuse charges can arise from various forms of abuse, including physical maltreatment, emotional harm, sexual abuse and psychological damage. Any adult can be accused of this crime, including parents, foster parents, legal guardians, relatives and even baby-sitters.
If you are under investigation or have been arrested on child abuse charges, contact a Florida Criminal Defense Attorney at Whittel & Melton right away. We advise you to limit who you discuss the facts of your case with, especially law enforcement officers. Be aware, anything you say to police can be used against you in court. It is in your best interest to remain silent until your attorney is present.
A Child Abuse Lawyer at Whittel & Melton can provide your case with the personalized attention it deserves. From the moment you contact us, we take the time to hear your side of the story and perform an extensive investigation into the allegations. We know from experience that many child abuse charges arise from spiteful family members or simple mistakes. We can work aggressively to convince prosecutors to reduce your charges or have them dropped altogether.

If you have been arrested or charged with child abuse in Spring Hill or anywhere in the state of Florida, contact a Florida Criminal Defense Attorney at Whittel & Melton online or call our Hernando County office at 352-666-2121 for a free consultation. You can reach us 24/7 by dialing 866-608-5529.