Boca Raton, FL – A 20-year-old Boca woman was arrested and charged with two counts of DUI manslaughter and two counts of vehicular homicide on Wednesday in connection with a March crash that left a mother and daughter dead.
On March 9, an 85-year-old woman and her 54-year-old daughter were killed in a two-vehicle accident just west of Boca Raton.
The 19-year-old driver apparently failed to stop at a red light and collided with a Toyota driven by an 84-year-old man.
The woman and her passenger suffered minor injuries. However, the passengers in the Toyota, including the victims' husband and father were seriously hurt.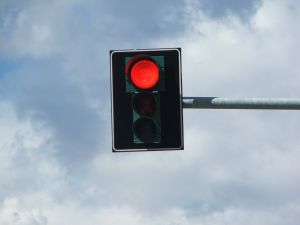 An arrest for a driving offense is a charge that should be taken seriously, but when an accident occurs and someone dies as a result, the matter become even more severe. Vehicular manslaughter charges are not taken lightly in the state of Florida, especially if alcohol is believed to have been a factor. Vehicular manslaughter is a second-degree felony in the state of Florida punishable by a maximum sentence of fifteen years in prison and a $10,000 fine. This offense can be escalated to a first-degree felony punishable by thirty years in prison if the driver left the scene of an accident.
While car accidents can result in devastating losses, not every fatality on the roadway should result in an arrest for vehicular manslaughter. Florida law enforcement officers will investigate the accident site for evidence that supports vehicular manslaughter charges. However, a Florida Vehicular Manslaughter Attorney at Whittel & Melton can perform an independent evaluation of the accident and work with accident reconstruction experts in order to establish viable defenses against the charges.

If you have been charged with vehicular homicide in the state of Florida, the best way to make sure your rights remain protected is to contact a Criminal Defense Attorney at Whittel & Melton right away. We understand what is at stake for you and spend a great deal of time investigating the circumstances surrounding the charges, including examining medical reports and interviewing medical experts. We can help you move through the criminal process and understand what your legal options are. Contact us today online or call us statewide and toll-free at 1-866-608-5529 for a free legal review of your case.