Tampa, FL – A 42-year-old Tampa pharmacist was one of three convicted last month in Ohio on conspiracy to distribute controlled substances.
The three are accused of playing active roles in a multi-state drug conspiracy that sent millions of dollars' worth of prescription pills to all 50 states.
The Tampa pharmacist was convicted on an additional nine counts of unlawful dispensing of hydrocodone.
According to Florida Department of Health records, she holds two active state licenses, one for pharmacist and one for pharmacist consultant.
The other two defendants include a 41-year-old New Jersey doctor and a 64-year-old health care firm manager from Jacksonville.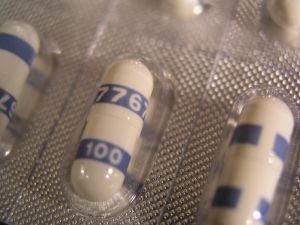 In total, 13 people have now been convicted for their roles in the alleged conspiracy, including doctors, pharmacists, a call-center manager and others.
The case started last year when a 42-year-old man plead guilty to operating a company that illegally distributed millions of pills of prescription painkillers, such as hydrocodone and alprazolam, to users who had no medical reason for obtaining the pills.
According to court documents, the man worked with pharmacists who supplied drugs to his company. The pills were distributed to people who contacted the company's websites or call centers.
A pill mill can be defined as a clinic that provides prescription medications to patients that do not have a legitimated medical need for them or refer to a pharmacy that distributes prescription pills to others without a valid prescription. Because the state of Florida used to have less strict laws regarding prescription meds it was a perfect hub for pill mills. However, recent changes to laws have imposed serious restrictions on the prescription and distribution of controlled substances.
The crackdown on Florida's pill mills is intended to reduce the number of these operations, as well as prevent doctors from distributing drugs at their clinics. Doctors, pharmacists and other practitioners that are accused of violating the law, could face serious drug trafficking charges. Florida's anti-pill mill laws enforce tougher penalties on pharmacists and doctors who are accused of operating pill mills. Due to the fact that pill mills have been identified as such a serious problem, both federal and state law enforcement officers can be overzealous in their attempts to locate pill mills, and prosecute those believed to be involved quite harshly. If you have been accused of playing a role in a pill mill, you could face lengthy prison terms and other grave consequences.

It is extremely important to contact a Tampa Drug Crimes Defense Lawyer at Whittel & Melton right away if you are under investigation or facing accusations unlawfully distributing prescription pills. We have the staff and experience needed to provide you with an aggressive defense in order to combat accusations or charges of pill mill involvement. Contact us today online or call us statewide and toll-free at 1-866-608-5529 to receive a free evaluation of your case.