A Tampa man is facing criminal charges after being arrested for sextortion: allegedly demanding money from a woman who sent him a sexy photo or he would tell her boyfriend about the image. 
The 23-year-old man was arrested on Tuesday by Pinellas Park police. He was booked at Pinellas County jail and released after posting $10,000 bond. 
The arrest report indicates that the alleged victim posted on an app this summer that she had two office chairs that could be picked up for free at a Pinellas Park business. The suspect apparently picked the chairs up and then contacted the woman. The arrest report shares that the two engaged in "flirty" text conversations and the man convinced the woman to send him a sexy photo of herself.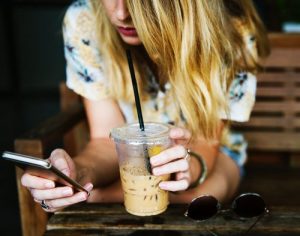 The man apparently contacted her later demanding money or he would tell her boyfriend about the picture and physically harm him, according to reports. 
The woman allegedly sent the man payments of  $600, $500 and $300, according to police. The man apparently then requested an additional $1,000. 
The crime of sexual extortion, sextortion, is very serious and requires a strong defense. Sextortion is when a person persuades another to send racy images or videos that are sexual in nature and then uses these risque images or videos to essentially blackmail the person for money or sexual favors.
Sextortion or extortion crimes can be charged as state or federal offenses. In Florida, the crime of extortion or sextortion is labeled a second-degree felony and carries the potential penalty of up to 15 years behind bars. 
In order to prove the crime of sextortion or extortion, the prosecutor must prove the following beyond a reasonable doubt: 
The suspect was in contact with the alleged victim, either through written, typed, or verbal communication. 

The suspect threatened harm to the victim, threatened to expose or reveal a secret, threatened to damage their reputation, etc. somewhere during the course of their communications. 

The suspect who made the threat did so in an evil or malicious way in order to profit off the victim (through goods, services, or money). 
Extortion and sextortion charges require effective legal counsel in order to develop a strong defense strategy. Your future and freedom is on the line so you must act accordingly. Police and prosecutors take extortion and sextortion cases quite seriously and will seek out maximum punishments. There is often very little leniency in these types of cases as prosecutors want to make examples out of people who are accused of committing these crimes. 
Our Tampa Bay Sextortion Defense Lawyers at Whittel & Melton want to help you avoid maximum penalties and help you achieve the best possible outcome. While we cannot guarantee the outcome of your case, we can use our knowledge of how these cases work to help establish the most powerful defense on your behalf. We recommend getting in touch with us as soon as you have been arrested so that we can get to work fast on your case. We will answer all of your legal questions and make sure you fully understand the significance of the charges against you. 
We strongly recommend communicating with us before you try to reason with state or federal police that are involved in your extortion or sextortion case. While you may feel that the police working your case are on your side and can help you, this is simply not true. Police can and will alter anything you say to them to fit into their storyline. Our Tampa Bay Sextortion and Extortion Defense Attorneys at Whittel & Melton are actually looking out for your best interests. We are here to make sure your rights are protected and that you are not subjected to unfair questioning by police. 
We cannot stress this enough: an extortion lawsuit is a very serious case, regardless of your innocence or how stellar of a reputation you may have.  Our Tampa Sextortion and Extortion Defense Attorneys at Whittel & Melton will work aggressively to possible reduce the charges against you and help keep you out of jail or prison and off the sex offender registry. Depending on the specifics of your charges, it may be possible to have the entire case against you dismissed. We urge you to contact us for a free case evaluation to learn more.