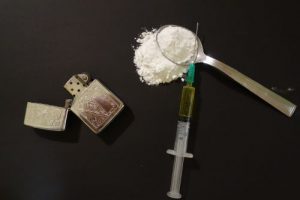 A 2-year investigation has led to 11 people being indicted for their alleged involvement in a drug trafficking ring in Tampa and Kissimmee. 
The suspects accused of drug trafficking have been arrested and federal prosecutors claim they brought heroin and fentanyl into the region, which caused at least one death. 
The 11 people arrested all face federal conspiracy and drug distribution charges. The penalties for these crimes range anywhere from five to possibly life in prison. 
Police have not released much more information regarding this case as they are hoping to make more arrests and indictments. 
Authorities say that heroin and fentanyl were trafficked throughout Tampa and Kissimmee. Authorities do believe that at least one overdose death resulted from the alleged drug trafficking ring and another person suffered severe bodily injuries. 
The two year investigation started in 2016 and continued through August of this year. It has been a joint investigation conducted by the Tampa Bay Police, the Hillsborough County Sheriff's Office, the FBI, and The Department of Justice. 
Fentanyl is a dangerous opioid that has received a lot of media attention because of its highly addictive qualities with recreational use. The United States lists fentanyl as a controlled substance. This drug is commonly used by medical professionals as a pain killer for patients undergoing severe and painful medical treatments such as cancer, nerve damage, or burn wounds. Fentanyl is far more powerful than morphine and it takes just a few minutes for its effects to kick in. This is why the drug has become so popular on the street – people with chronic pain use it for quick relief, but find themselves needing more as prolonged use causes the body to become tolerant of the drug's effects. 
The effects of fentanyl are very similar to heroin, actually. The only difference is fentanyl lacks the euphoric high that heroin offers. Fentanyl makes users feel drowsy, hazy, slows the breathing, and slows the heart rate. The effects of fentanyl begin a few minutes after taking the drug and last for about an hour. While heroin and fentanyl are similar, fentanyl usually comes in much higher doses that are about 50 times more powerful than heroin. The high potency of fentanyl is why it is labeled as being so dangerous. On the street, this drug may be mixed with heroin and users used to heroin run the risk of overdosing by ingesting a drug that is much more powerful than what they are used to. 
If you have been accused of being involved in a federal drug crime involving fentanyl or heroin, you need to enlist the help of a Drug Crimes Defense Attorney at Whittel & Melton as soon as possible. We want to help you fight the charges stacked against you, and our representation could mean that you avoid serious criminal consequences. We know how terrifying drug charges can be, which is why we will provide you with the aggressive legal defense you need. Law enforcement targets those suspected of illegally selling opioids like heroin and fentanyl, so if you have been arrested for a drug crime stemming from one of these drugs, you need to be aware that even first-time offenders face very serious legal ramifications. The stakes are very high in federal drug crimes cases, so there is no time to waste. 
We cannot stress this enough: if you have been arrested for a drug crimes offense related to heroin or fentanyl you need to secure legal counsel right away. You could be looking at years behind bars and significant fines if you are convicted. Our Florida Drug Crimes Defense Attorney at Whittel & Melton have handled drug crimes cases at both the State and Federal level, so we know what you are up against. As former prosecutors we are also very familiar with how the other side brings its case, so we can use this knowledge to create a powerful defense strategy on your behalf. Our goal is to secure the best outcome possible. A consultation with us is free and we are happy to explain what you can expect from your case. We will be open and up front with you, so that you fully understand every single possibility. If you would like to learn more about how we can help with your fentanyl or heroin defense, we welcome you to contact us.