Popular synthetic drugs such as K-2 and bath salts have found their way onto the shelves of many gas stations, convenience stores and smoke shops around the country, and it seems many of these drugs originated from Volusia County through an illegal distribution ring based out of New Smyrna Beach.
According to a Volusia County Sheriff's Office news release, narcotics agents recently busted the organization in a series of raids that was the conclusion of a seven-month investigation, ultimately yielding 14 arrests.
The raid, dubbed Operation Tinker Bell, was launched in November by the Volusia Bureau of Investigation and was assisted by the State's Attorney Office.
The release details that through a variety of undercover investigations agents gained access into the organization and learned that it was importing synthetic drugs from China and Canada. The drugs were then distributed around the United States, according to the release.
In certain cases, the various suspects bought the finished drugs through wholesalers and then re-sold the products at a mark-up. In other situations, suspects purchased the chemical components and actually manufactured the synthetic drugs locally and then shipped the finished product off to buyers.
The group allegedly distributed multiple kilos of finished product on a weekly basis. Through their retail sales of the synthetic drugs, the organization profited several hundred thousand dollars in the past few months.
Several businesses in the New Smyrna Beach area have been raided by VBI agents armed with court-issued search warrants.
Before these raids were executed, agents had already seized roughly 6,700 grams of synthetic drugs during the investigation, including a substance called Star Dust.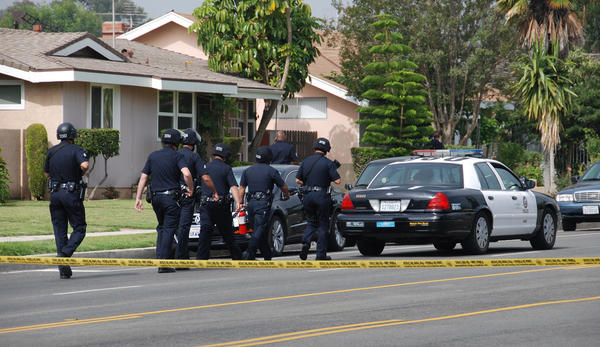 By the end of the raids, agents had seized another 50 pounds of drugs and almost $80,000 in cash from the organization. The raids were performed four months after the Sheriff's Office organized inspections of more than 170 businesses around the county to make sure all local businesses were complying with the statewide ban of synthetic drugs.
Of the 14 arrested, most were charged with conspiracy to deliver a controlled substance, sale of a Schedule I substance and other various drug-related charges.
Drugs are a huge business in the United States, and those involved in the importing, manufacturing or selling of drugs can face serious criminal charges ranging from possession to drug trafficking. Law enforcement does not take these offenses lightly and are often conducting undercover raids to keep Florida's streets drug free. Any time a large drug ring is busted, misdemeanor or felony charges can result depending on each individual's level of involvement as well as the activities performed and the specific type of drug involved. Regardless of the charges you face, it is important to take these matters seriously and enlist the help of a criminal defense lawyer as soon as possible. You could be facing lengthy prison sentences and heavy fines.

Volusia County and Florida authorities have recently increased their focus on synthetic drug busts. Understand that these cases will be prosecuted to the fullest extent possible. If you are facing synthetic drug charges or any type of drug offense in New Smyrna Beach or elsewhere in the state of Florida, you should exercise your rights and speak with a Volusia County Criminal Defense Attorney at Whittel & Melton who can help ensure that your rights are protected. For a free consultation, please contact us today online or call us statewide and toll-free at 866-608-5529.
Photo credit: Chris Yarzab / Foter / CC BY-NC-SA